THIS POST MAY CONTAIN AFFILIATE LINKS. PLEASE SEE MY DISCLOSURES FOR MORE INFORMATION
If you are looking to make money on the side, you have a ton of options.
Some are good and some are bad.
Some are legit and some are scams.
But very few work so well that you can use them regularly to earn cash and gift cards.
One of these few is Shopkick.
With Shopkick, you can earn kicks that you then redeem for cash or gift cards for doing simple tasks.
And the best part is there is no requirement that you have to buy anything to earn kicks.
Because of this, I decided to give the app a try and have been amazed at the results.
So today, I am sharing with you my detailed Shopkick review so you can see if this app is the right fit for you.
And when you realize it is a fit for you, I offer my tricks to maximize the kicks you earn so you can get as many free gift cards as possible.
My Complete Shopkick Review
What Is Shopkick?
Shopkick is a free app you download and use to earn kicks that you then redeem for free gift cards to select retailers.
I like to think of it as a mini-scavenger hunt.
When I go shopping to Walmart, I open up the Shopkick app and earn kicks just for walking in the store.
Then I see what product barcodes I need to scan to earn more kicks.
I typically do my shopping first, then focus on scanning barcodes.
Some products are easy to find, others are a little more difficult. But this is why I find it fun.
I might be dating myself here, but it reminds me of the TV show Supermarket Sweep.
I get to run around the store and find different products, only there is no time limit.
How To Get Started Using Shopkick
To get started using Shopkick, you need to download the free app.
Click here to download the Shopkick app.
Also be sure to use the code EARN591181 when you create your free account.
As long as you complete a store walk in or scan a bar code within 30 days, you will earn 250 bonus kicks!
Once you download the app, you create an account and fill out some basic personal information.
Then you choose what reward you want to earn. You can choose from any of the retailers to earn a gift card from and the amount of the gift card.
From there, you start earning kicks. The entire set up process takes less than 5 minutes.
And don't worry about having to choose your reward at the beginning. You can change it at any time.
How To Earn Kicks Using Shopkick
There are 8 ways you can earn kicks to redeem for gift cards using the Shopkick app.
All of them are simple to complete and many don't even require you buy anything.
This is what sets Shopkick apart from other apps out there.
#1. Walk Into Stores
When you open the Shopkick app, you will see a list of nearby retailers.
If you see the icon of a person, this tells you the store allows you to earn kicks for simply walking into the store.
The number of kicks varies by retailer and varies from time to time as well.
I've earned anywhere from 10 kicks for walking into Walmart up to 50.
I've even seen some stores offer 100 kicks.
And here is a secret tip to make this process easier.
The app uses GPS to know when you are walking into a store to reward you with kicks.
In some instances, I'm rewarded kicks when I am still in the parking lot.
So when I am at a large shopping center and there are various stores that offer walk in kicks, I simply drive slowly to the front of the store and earn my kicks.
Note this doesn't always work, but it works most of the time. And it only works once.
You cannot earn walk in kicks at the same store multiple times a day.
#2. Scan Barcodes
Another way to earn kicks is to scan barcodes.
Simply find the store you are shopping at with the app and tap on the barcode icon.
This will present you with a list of products to find and scan. The number of kicks you earn ranges from 10 up to 75.
As with walk ins, you can only scan an item one time before it is grayed out.
But there is nothing stopping you from scanning everything in the app to earn all the kicks.
#3. Purchase With Linked Card
With Shopkick, when you link your credit or debit card and pay with that card at participating stores, you earn kicks.
To link your card, simply go into the settings in the app and add your card.
Then use that card at checkout and you will automatically earn kicks.
The number of kicks you earn varies by store.
Below is an example from Yankee Candle.
Most stores offer a flat reward, like 2 kicks per dollar spent.
But some have bonuses like Yankee Candle does.
#4. Submit A Receipt
Not all stores offer the ease of earning kicks when you use a linked card.
But this doesn't mean you can't earn a ton of kicks when you shop there.
Instead of using a linked card, you submit your receipt.
Just tap on the 'Receipts' icon to see what products offer kicks.
Buy any of these items and then scan your receipt.
Within 48 hours, you will be awarded your kicks.
I recently did this at Walmart and earned a fast 1,000 kicks.
The number of kicks you earn varies, but could be anywhere from 150 kicks up to 1,000 per item purchased.
#5. Visit Online Stores
Earning kicks by visiting online stores and viewing online products (which I talk about next) are a new feature to Shopkick.
Here is a great intro video that explains how you can earn kicks online.
Any kicks you earn by visiting online stores will be credited to your account immediately.
The number of kicks you earn this way varies, but is usually between 2-5 kicks.
#6. View Online Products
As I just mentioned, earning kicks by viewing online products is a new feature.
Just head into an online store in the app and view the highlighted offers to earn your kicks.
Like with visiting online stores, you will earn between 2-5 kicks for looking at offers and they are credited right away.
#7. Shop Online
When you shop online with Shopkick, you earn kicks based on the dollar amount you spend.
This can vary from 2 kicks for every dollar spent up to 9 kicks for every dollar spent.
Some sites offer a flat number of kicks for making a purchase. This can be up to 2,500 kicks!
Just head into the Earn tab at the bottom of the app and then tap on the 'Kicks Online' icon to find all of the various stores where you can earn kicks.
Finally, there is one other way to earn kicks shopping online.
This time head over to the Discover tab at the bottom of the app and find the area that lists online shopping.
There you will see a select number of stores for online shopping and some products you can buy.
The secret here is to scroll to the end where you will see 'Tap for a surprise'. When you tap on the icon, you earn a kick.
It isn't much, but it takes a couple seconds to complete and you can earn a fast 5-10 kicks this way.
#8. Watch Videos
The final way to earn kicks is to watch videos on the app.
Simply tap on the discover icon at the bottom of the app to be taken to the section where you can watch videos.
Scroll through the videos and watch a 15 to 30 second ad and earn 3 kicks.
In a few instances, I have seen a reward of 5 kicks for watching a video, but the majority of the time you earn 3 kicks.
And on some occasions, after watching the video, I am able to earn a bonus kick for answering a question about the video.
Advantages And Drawbacks Of Shopkick
Now that you know the basics about Shopkick, what are the things that make it stand out and what are some things I would like to see improved?
Advantages
Easy to earn kicks.
As I mentioned above, there are 8 ways you can earn kicks with the app and you can complete a handful while sitting on your couch.
Free to earn kicks.
If you don't want to buy anything, you can still earn a ton of kicks using the other methods they offer to earn kicks.
Simple to use app.
The app is extremely user friendly to use. I was able to find my way around the first time, without any tutorial or help needed.
Drawbacks
Not all stores participate.
This goes for both earning and redeeming kicks. With that said, there are a lot of stores that do participate.
And as long as you are close to Target, Walmart, or Best Buy, you can easily earn a lot of kicks.
When it comes to redeeming kicks, your gift card options are also limited. But this is solved by simply choosing to get cash back from PayPal if you desire.
Can take time to earn kicks.
Depending on what methods you use to earn kicks, it can take you a long time to earn enough kicks for a gift card.
When I first started using the app, I wasn't earning many kicks. Mainly because I was just watching videos and doing store walk ins.
But once I started scanning products and looking through the items I could buy and earn kicks from, then I started to quickly accumulate kicks.
Shopkick FAQs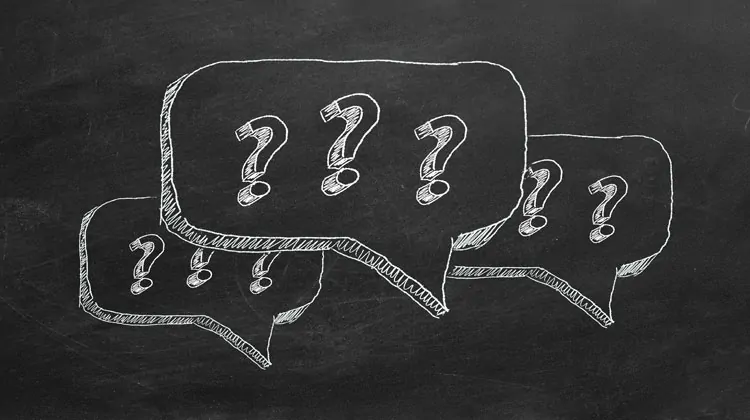 Here is a list of frequently asked questions I get asked about Shopkick.
I'll add to this list as more questions come about.
Is Shopkick legitimate?
Yes.
I have been using the app for over a year now and have redeemed countless gift cards.
The company was founded in 2009 and has grown substantially since then.
In 2019 it was acquired by Trax, a leading provider of computer vision and analytics solutions for retail.
Many of the top brands and retailers partner with Trax and the company was named to the top 25 Fastest Growing Companies on Deloitte's Technology Fast 500 list.
Since its founding, Shopkick has paid out over $88 million in gift cards to users and the app have over 30 million downloads.
Also be sure to use the code EARN591181 when you create your free account.
As long as you complete a store walk in or scan a bar code within 30 days, you will earn 250 bonus kicks!
Is linking your card to Shopkick safe?
Yes.
When you link your card to Shopkick, they do not store any of the card information in their system.
They simply work with Visa or Mastercard to allow you to earn kicks when you use the Shopkick app.
In other words, if Shopkick servers were hacked, none of your credit card information would be compromised because there is no information there.
Additionally, there is no credit card information stored in the app either.
So if you lose your phone or it gets stolen, the thief would only see the last 4 digits of your card number.
Finally, you can unlink your card with one tap inside the app. And if your Shopkick account becomes inactive, your card automatically unlinks.
How can I get Shopkick kicks fast?
The fastest way to earn kicks that I have found is to head to shopping malls and other outlet centers that have a lot of the participating stores.
Ideally, these stores will offer kicks just for walking into the store.
For me, I have visited a local mall and spent 20 minutes walking through it and earned 250 kicks.
The other way to earn kicks fast is to scroll through the stores and see which ones offer a large number of kicks for scanning products.
I've had instances where Best Buy had close to 4,000 kicks available just for scanning products.
I was in the store for close to 30 minutes scanning everything I could.
The only issue I had was a store employee asked me what I was doing after a bit since it looked suspicious that I was wandering around taking pictures of products and putting them back.
What stores participate in Shopkick?
There are over 80 stores including Walmart, Target, Best Buy, TJ Maxx, Marshalls, Ulta, Kroger, Safeway, Publix, CVS, Walgreens, Carter's, and H&M where you can earn kicks from.
This is why I love using the app.
With a large variety of stores and many large retailers that are nationwide, you have a great opportunity to earn kicks easily.
How much is a kick worth?
The kicks that you earn have a conversation rate of 1:0.004.
In other words, one kick is worth $0.004.
When you do the math, you need the following amount kicks for the listed gift card amounts.
Do kicks expire?
As long as you regularly use the app, your kicks will not expire.
However, if you do not use the app for at least 6 months, the kicks you earned will expire due to inactivity.
How do I redeem my kicks?
You redeem your kicks for gift cards to participating retailers or for cash from PayPal.
You can redeem kicks for gift cards in denominations of $2, $5, $10, or $25.
If you want cash from PayPal, you can only redeem a minimum of $25.
The list of participating stores you can redeem gift cards for is always changing.
Here is a small sample of gift cards you can earn:
Walmart
Target
American Eagle
TJ Maxx
Marshalls
Home Goods
Feeding America
Best Buy
American Red Cross
Amazon
Starbucks
Lowes
Ebay
Ulta
Kohl's
Game Stop
Nike
Old Navy
Cheesecake Factory
Papa John's
Apple App Store & iTunes
Sephora
Google Play
Bed Bath & Beyond
Barnes & Noble
Groupon
When you redeem your kicks, you will get a digital gift card sent right to your phone.
What are some Shopkick cheats?
You might be wondering if there are any ways you can cheat your way to extra kicks.
There is a way.
But understand that I DO NOT recommend you do this.
If Shopkick finds out you are doing this, your account will be suspended and you will lose all of your kicks.
What is this Shopkick cheat?
There are some websites that upload images of barcodes of products you can scan to earn kicks.
So instead of driving to the store, you can just use the app to take scans of the barcodes from home.
Again, I DO NOT recommend you do this. Since the app uses GPS to know when you are in the store, it will be obvious when you are scanning items from a different location.
Advanced Shopkick Tips And Tricks
I love using this app and have cashed out my kicks for numerous gift cards.
Here are some advanced tricks I use to not only earn a lot of kicks, but also to earn as much money possible by stacking apps.
#1. Donate To Charity
I love using this trick as it allows me to earn a ton of kicks.
In fact, I even use this trick when shopping at other stores to earn cash back as well.
This trick is all about donating to charity.
Here is how it works.
I scan through the offers on Shopkick and find the in store purchases that offer the most kicks for money spent.
Most times, these are items I don't use or need.
For example, there is an offer for Kleenex Tissues that earns me 300 kicks. I don't need tissues, but I know the local shelter is always in need of them.
So I buy the tissues and earn 300 kicks.
I also earn 2% cash back on the purchase since I use my cash back credit card.
And because I donate them to a charity, I save the receipt as I get to write the money spent off as a charitable donation.
The purchase helps me earn a free gift card, save money and I help out those in need as well.
Of course, you have to be smart when doing this.
You can't just spend $500 on items to donate to earn $50 in gift cards, especially if you cannot afford to spend $500 in the first place.
But if you can afford to do this, even on a small scale, you will get free gift cards quickly.
#2. Stack With A Cash Back Credit Card
When you link your credit card to Shopkick, you can earn kicks when you make a purchase at select retailers.
One thing I do is to make sure I link up my best rewards credit card.
By doing this, not only am I earning kicks when I shop at select retailers, but my credit card is also giving me 2% cash back on the purchase.
#3. Stack With Coinout
Another trick I use is to stack with the app Coinout.
The Cointout app gives me money when I scan my receipts. I usually earn anywhere from $0.01 up to $0.15 for scanning a receipt and they take virtually all receipts.
Here is what a typical scenario looks like.
I visit the Shopkick app and find a product I want to buy that I earn kicks for when I scan my receipt.
I buy the item using my cash back credit card and earn 2% cash back.
Then I scan the receipt in Shopkick and earn kicks.
Then I scan the receipt in Coinout and earn cash back.
The process of scanning takes less than a minute and I build up side income multiple ways.
Click here to start making money with Coinout!
Wrapping Up
At the end of the day, I love using the Shopkick app.
It is fun to scan products and earn kicks and I enjoy getting gift cards or cash as a result.
It is perfect for just about anyone.
All you need to do is spend a few extra minutes shopping at the stores you already shop at to scan some barcodes and earn kicks.
That's it.
I am confident that anyone who uses the tips I outlined in this article can easily earn a few hundred dollars worth of gift cards every year.
Also be sure to use the code EARN591181 when you create your free account.