THIS POST MAY CONTAIN AFFILIATE LINKS. PLEASE SEE MY DISCLOSURES FOR MORE INFORMATION
These days everyone is talking about how to make extra money on the side and it seems like everyone has a side hustle.
Probably the most controversial side hustle is taking online surveys for money.
Some people tell you doing paid surveys is a legit way to make money.
Others preach about them being scams.
And still others will tell you how they bought a mansion and a boat, all thanks to paid surveys.
What is the truth?
Can you really take online surveys for money? Or are they scams?
The truth is you can make money by doing paid surveys.
But you aren't going to get rich.
And yes there are some scams out there.
I know that was more complicated than you were hoping.
But in this post I am going to clear it all up for you.
I am going to show you how to get paid to take surveys in your spare time.
I have been doing paid surveys for over 5 years now and love taking them.
I've found some great survey sites, some not so great sites, and fell for some scams.
In this post, I will walk you through:
What types of surveys to take
What the best paid survey sites are
How to make the most money taking surveys
What to keep in mind
What to look out for
And more!
By the time you finish this post, you will know the best survey sites to make money and have a plan to maximize the money you make for the time you spend.
Plus you will be able to make $15 in sign up bonuses!
Excited? Let's get started!
Best Survey Sites To Make Money
The first thing we need to talk about is how you can get paid to take surveys.
There are primarily two types of paid surveys out there.
Survey rewards
Surveys for cash
Survey Rewards
With survey rewards, you get points for taking and completing short surveys.
You don't have the option to earn cash or to even turn the rewards into cash.
You strictly use the rewards for some other goal.
For example, you could take surveys that earn you hotel rewards points or frequent flier miles.
You then use these points or miles to get discounted hotels or airfare.
While on the surface doing these types of surveys sounds like a smart move, it really isn't.
This is because most of the rewards you earn while taking surveys are devalued.
This means you need to earn a ton of rewards just to convert them into a few points or miles.
For example, back when my wife and I were planning our honeymoon, we were doing everything to earn frequent flier miles.
We wanted to fly first class for free.
One of the things I did to earn miles was to take surveys.
The typical survey rewards I earned were around 5 points for a 20 minute survey.
Once I accumulated 500 points, I could then convert them into miles.
Needless to say it took me a lot of time and effort to get to 500 points.
As a result, I don't do these any longer and I don't recommend you should either.
This includes the popular e-rewards surveys.
Are e-Rewards Surveys Legit?
e-Rewards is a legit survey site, but their e-Rewards Dollars are not the equivalent of real world dollars, because rewards offered are inflated in value.
When you make the conversion and do the math, e-Rewards pay about $2.30 per hour.
This is a lot less than other paid surveys.
But there is more disturbing news about e Rewards.
While I try to keep negative reviews in context, the amount of bad reviews and negative comments about e-Rewards is just too much.
The biggest red flag for me is that it looks like e-Rewards sells your personal information to 3rd party companies.
This results in you getting junk mail and spam emails. A lot of it.
As a result, I stay away from this survey rewards site and stick strictly with surveys for cash.
Surveys For Cash
At the end of the day, you are much better off going with surveys for cash.
These paid surveys will allow you to earn cash for your time and are a great side hustle to make money on the side.
The best paid survey sites are the ones that make it a point to tell you how long it will take you to complete the survey.
They will also let you know the cash reward before you start too.
Knowing this information is key when picking the right surveys for you.
But there are a few other tips to make sure you are getting the most out of surveys for cash.
#1. Be honest.
Too many people try to speed their way through a survey just to get credit for completing it.
This is a no-no.
If you are consistently completing 20 minute surveys in 5 minutes, this will throw a red flag and you will get banned.
I've seen it happen many times and each time, the survey taker gets mad at the survey site for closing their account.
Be honest and take your time when completing surveys.
#2. Time required is only an estimate.
With that said, understand that the time to complete the survey listed is only an estimate.
In the beginning, you might take the full time or even longer to answer questions as you learn.
But as you get better, odds are you will complete the surveys in less time.
I complete 95% of the surveys I take in less than the estimated time.
But I don't speed through them for the sake of getting them done.
I provide clear, detailed answers so that the survey company gets valid results.
#3. Accept that you won't qualify for all paid surveys.
This is another sticking point with many people.
Even though a survey is available to you, it doesn't mean you will be eligible for it.
Almost all surveys you take will require you to answer a handful of screening questions.
Typically this consists of 1-5 questions to make sure the results will be from the demographic that the survey site is looking for.
Unfortunately if you aren't eligible for the survey, you won't be paid for answering the screening questions.
It stinks but it is the reality of survey taking.
You can limit this by completing your profile with your demographic information however.
The more detailed profile you complete, the more likely you will be offered relevant surveys that you will be eligible for.
This doesn't mean you will still qualify to take every single one, but it should help you in the long run.
Best Paid Survey Sites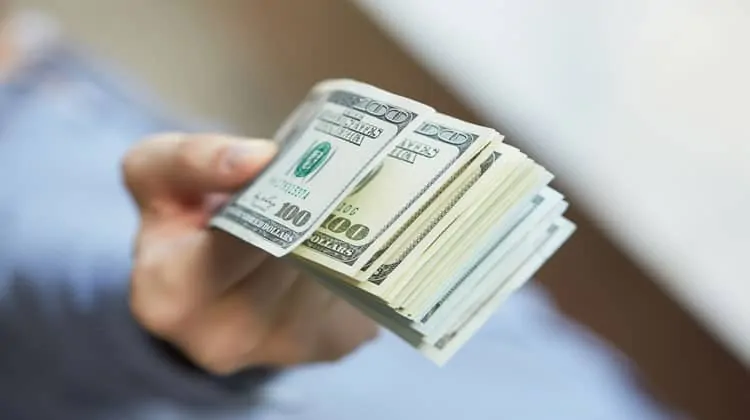 Since there are a lot of survey sites out there, I wanted to help you by listing the best ones.
The reason for this is simple.
I've found there are a lot of shady survey companies out there.
I don't want you to waste your time signing up for these sites and then never getting paid or worse, having the information you provide being used to sell you things.
So by finding you legitimate survey sites, I save you many headaches and a lot of time.
Please note that I have used each of these sites and have gotten paid.
I feel the sites listed below are a good use of your time.
Of course, your results will vary based your demographics and what the market research companies are looking for in terms of survey takers.
Here are the most best sites that pay.
#1. Swagbucks
Swagbucks is one of the best online survey sites and has paid out over $275 million to its members.
When you join Swagbucks for free, you can take part in more than just surveys.
They also offer paid opportunities for you to search the internet, play games, watch videos, and do online shopping.
They even allow you to earn cash on your mobile device with the Swagbucks app.
When you do these activities through Swagbucks, you earn "SB" which you can redeem for free gift cards or cash through PayPal.
They offer a daily poll option as well, which are quick surveys that have one question you answer and you earn one SB.
When it comes to surveys, they aggregate surveys from many of the top market research companies out there.
While you won't qualify for every survey, you will find a good amount listed to choose from.
And like any legit survey site, they tell you the estimated time to complete the survey and the amount of SB you will earn by completing it.
In some cases, you can earn up to $35 for a single survey!
New users get a $5 signup bonus when you sign up!
#2. Branded Surveys
Branded Surveys has a lot of different ways you can make easy cash.
The amount you earn for completing surveys is competitive with the other survey sites.
But what makes this one shine is their loyalty program, called the Branded Elite Program.
You earn extra points every month for completing a certain number of surveys.
If you get to the GoldBadge, you are looking at close to 20% bonus points!
Click on the link below and get 100 bonus points just for signing up!
#3. Survey Junkie
Survey Junkie is one of the most popular online survey sites out there.
They only offer surveys as a way to earn extra income.
You accrue points and when you reach 1,000 points, you earn $10.
They've always paid and I haven't had any issues with them so far.
What's nice about Survey Junkie is they offer you bonus points for signing up, confirming your email, and completing your profile.
Doing the above took me around 10 minutes and I had already earned $5!
The surveys they offer vary in length to complete and in payment amount, so you can choose which ones make the most sense for you.
They also add new surveys on a regular basis so you can earn money more frequently.
Another nice thing about Survey Junkie is that they don't email you like some other sites.
I've been a member of certain sites and get 5-10 emails a day.
With Survey Junkie you don't have to worry about this.
#4. TMG Panel
TMG Panel is a survey site you don't hear mentioned a lot.
But it has a lot of benefits.
First, they have a large variety of surveys to complete.
This means you have plenty of opportunities to make money.
In addition to surveys, you can also take part in mystery shopping, mobile app testing, clinical trials, and focus groups, which pay more than surveys.
The payout per survey is competitive with other sites and you get paid in cash.
However, you can choose to turn your cash into an Amazon gift card or Visa gift card if you want.
Click the link below to get started!
#5. Toluna Influencers
Toluna Influencers is a survey site that is different than most.
What I mean by this is they organize their surveys by category so you can pick the ones that are most interesting to you.
Most sites just list the survey, the award and the time to complete.
You have no idea what questions you will be asked about.
But with Toluna, you know the survey will be about fashion or entertainment or technology.
The payout is comparable to other survey sites as well, making this a solid option to try.
#6. Vindale Research
Vindale Research is one of the most popular survey sites out there.
They offer a good number of surveys and most pay between $1-$2 making then one of the highest paying sites.
And they offer bonuses to earn more.
For example, if you follow the company on social media, like Facebook and Twitter, they will occasionally post promo codes.
You can copy and paste these into the offer box on their website to earn extra cash.
The biggest drawback however is the reward threshold, which is set at $50.
But since you are earning more per survey, you should meet this limit quickly.
#7. Prize Rebel
Prize Rebel is very similar to Swagbucks in that you can make money doing many different things, including taking surveys.
The surveys they do offer are from a variety of marketing companies, which means there are always surveys available for you to complete.
When you earn complete a survey or other task, you earn points which can be redeemed for gift cards or cash.
Prize Rebel started in 2007, has over 9 million members and has paid out over $19 million dollars!
#8. MyPoints
My Points works like Swagbucks and Prize Rebel.
They offer surveys and other ways to make money online.
An interesting thing that sets them apart from the rest of the survey options on this list are the rewards.
You can choose cash or gift cards as rewards, but you can also choose travel miles.
This is great if you want to save money on your next trip or even want to travel for free!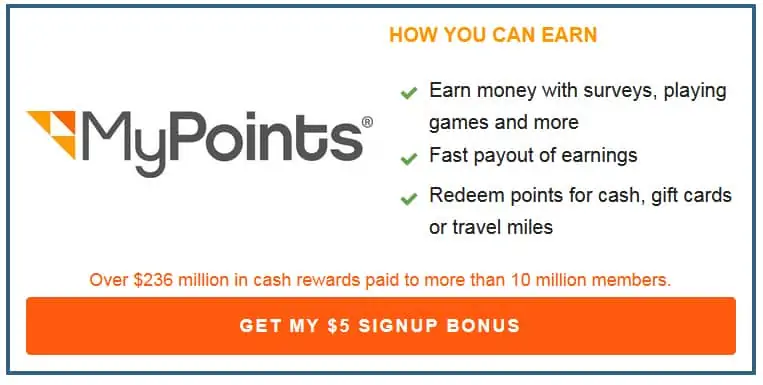 #9. Springboard America
Springboard America is one of the best survey companies out there.
The surveys they offer are on the shorter side and they tend to offer higher payouts than other survey companies.
The downside is there aren't a lot of surveys for you to take.
So while you will earn a few dollars for each survey you complete, you might only complete 2-3 in a month.
This is great for someone who doesn't want survey taking to be their full time job.
Instead, they can take a survey here and there when bored and make a little money on the side.
#10. Inbox Dollars
Inbox Dollars is very similar to Swagbucks.
What is really cool about them however is that you can earn money by watching videos and playing games!
I love videos and this is right up my alley.
Of course you can take surveys too.
The surveys they list are also aggregated from other sites and they list the rewards and time to complete before you take a survey.
What I really love about Inbox Dollars is the various ways I can make money.
Yes I love taking surveys, but I also enjoy watching videos too.
And while I don't get rich watching videos, I can play them in another tab and turn my volume off.
This allows me to earn some extra cash even when I am busy at my computer.
I joined Inbox Dollars earlier this year and watch videos and take surveys when I am bored.
I've earned over $30 so far.
New members get $5 just for joining!
#11. Pinecone Research
If you want to do surveys, Pinecone is a great option.
They usually send 2-3 surveys per month in addition to household questions.
You don't earn anything for the questionnaires but you do get sweepstake entries into a raffle where you can win $500.
In some cases, you will be selected to test free products as well.
With this, they will send you a product to use and then you will answer a survey about the product.
The type of reward you earn is the same for completing a survey.
For the surveys, you can redeem your points for cash or gift cards.
The only downside is that this company only takes new members a few times a year and they will make sure you fit the demographic they need to survey takers.
The good news though is you can submit your email on their site any time and they will reach out when they are open to new members.
Top Survey Sites Quick Review
If you are short on time, here is a chart of the best survey sites I list along with the information you need to know to make a smart decision on which is right for you.
Best Survey Sites
| wdt_ID | SURVEY APP | AVERAGE PAYOUT | PAYMENT METHOD | MINIMUM TO CASH OUT |
| --- | --- | --- | --- | --- |
The Secret Trick To Making The Most With Paid Surveys
The biggest drawback to surveys for cash is the limited number of surveys that are available to you.
When you log into any of the survey companies I listed, you are going to find a limited number of surveys to take.
And even if you try to take them all, you won't be able to.
You simply won't qualify for all of them.
This can be frustrating.
But there is a trick I learned that allows for more survey opportunities and thus more potential money to be made.
And it is simple to do.
All you have to do is sign up for multiple paid survey sites.
This works because each survey site has different clients they are conducting the surveys for.
So it will be rare for two sites to have the same surveys for you to take.
By joining 2 or 3 sites, you increase the number of surveys available to you and increase the number you qualify for.
This results in a greater chance of making money.
Things To Remember About Surveys For Cash
As great as it is to get paid to take surveys, I unfortunately need to mention some things.
The first is how much money you can make.
Many people are not realistic when it comes to how much money they can make by taking online surveys.
Yes you can make money doing this.
I have for many years, starting with Pinecone Research.
But I don't make a lot money where I can quit my job.
Nor do I make enough that I am able to pay off my mortgage.
That is unrealistic.
With that said, the money you earn is going to help you put some extra cash in your pocket.
You can beef up your emergency fund. You can use the money to pay for Christmas gifts.
And you can use the money to help you pay down your debt.
For me, I average between $750 and $1,000 a year taking surveys online.
I enjoy taking them and put the money right into my dividend investing account.
Doing this increases the amount of dividend income I earn each year.
Again, I can't live off this money right now, but it does help me to improve my finances.
Many of the people I've talked with who have negative things to say about online surveys and e-Rewards are upset because they expected this to be an easy way to become rich.
They think it's an easy way to make tens of thousands of dollars every month.
It is far from it.
They got suckered into the reviews online where people claim to get rich taking surveys for cash.
Then when they start making $5 a survey, they get mad and call it a scam.
The bottom line is you have to keep things in perspective when taking online surveys.
If you can do this, then you will have a fun time and have great results.
Frequently Asked Questions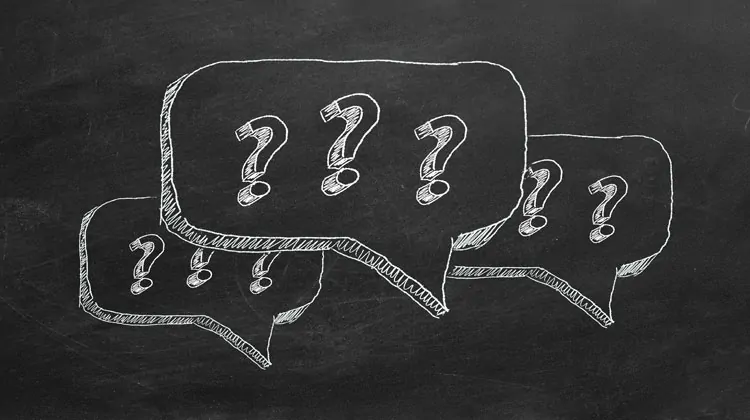 There is a lot of information out there about online survey websites.
Some good but a lot bad.
I am here to clear up as much of the misinformation as possible.
Can you really get paid answering surveys?
Yes this is a great way to earn some extra cash with little effort.
There are many companies out there looking to get opinions on new products and services.
They reach out to a market research company to poll the demographic of people who are most likely to use the product to see if it is worth bringing to market.
This is where survey opportunities come into play.
How much money can I earn taking surveys?
You aren't going to become a millionaire taking surveys.
But for a couple minutes of work you can earn a steady stream of income that adds up.
Most sites pay between $0.50 and $5.00 per completed survey.
This doesn't sound like much, but you have to remember a typical survey lasts 10-15 minutes.
Therefore, you can complete a handful in your extra time, which adds up.
When I was taking surveys on a regular basis, I was earning around $100 a month.
I was putting this money into savings.
But you could use the gift cards for online shopping or to buy Christmas gifts.
The bottom line is if you like learning about new products, this is a fun side hustle to earn some extra cash.
When is the best time to complete surveys?
You can complete surveys whenever it works for you.
If you take the train to work, use the time to make some extra money.
Or use part of your lunch break or right before bed at night.
With so many surveys offered, you fit the time into your schedule.
I would recommend trying to work the same time every day so that it becomes a habit for you.
Are survey sites legit?
There are a lot of survey companies out there and not all are legit.
But there are some signs of legit survey sites.
For starters, the signup process will be simple.
You will only need to provide your email address and your name.
From there, they will ask basic personal information so they can send you relevant surveys.
But they will never ask for sensitive personal information like your Social Security Number, credit card number, etc.
This is a sign of survey scams.
At the end of the day, you should feel comfortable with the information you are providing to the site.
What is the payment method?
This varies by site.
Some sites offer payout in the form of sweepstakes entries.
I don't like this so I didn't include these on my list.
I like the sites that pay out in the form of cash or gift cards.
Most offer a cash option in the form of PayPal.
Just have the money sent to your PayPal account and then transfer the cash to your bank account.
When it comes to gift cards, each site differs in the number of gift cards they offer and from which brands and retailers.
In most cases though, they all offer gift cards to big name retailers like Amazon, Home Depot, Best Buy, etc.
Just note that in many cases, you won't receive a physical gift card.
You will get an egift card instead.
This helps to keep costs low so the company can pay you for taking surveys.
Are there limits to making money?
There are no limits to how much you can earn other than being offered surveys you qualify to take.
However, when it comes to payment, some sites require you to meet a payment threshold or have earned enough points before you can redeem your earnings.
This is done to keep costs down so they can pay you to complete surveys.
Most sites that do have a payout threshold set it at $10. Some sites have a higher requirement.
And some sites have no requirement at all.
Are survey sites in high demand?
Yes.
Many people realize the simplicity to earn money that surveys offer.
As a result, there are a lot of people looking to make money online this way.
Here is a small sample of what people are searching for when it comes to online surveys.
What are the best survey sites?
What are the highest paying survey sites?
Sites like PrizeRebel
Best survey sites 2020
How do I take surveys for money Paypal?
Surveys that pay cash instantly
Knowing this information is important so I can provide you with the content you are looking for.
Wrapping Up
There are the best paid survey sites to make money.
The process is simple.
You just have to keep things in perspective and find the best online paid surveys.
If you select any from the ones I listed, I am confident you will be happy.
And while you won't get rich overnight by taking paid surveys, you can easily earn up to $1,000 a year doing this.
That money can go a long way, regardless if you are using it for savings, debt payoff, or even a vacation every year.