THIS POST MAY CONTAIN AFFILIATE LINKS. PLEASE SEE MY DISCLOSURES FOR MORE INFORMATION
If you are like me, a trip to CVS Pharmacy is a staple on your weekly errand running list.
This isn't because it's the only drug store nearby either.
It's because it is the one that allows you to save a lot of money with very little work.
In fact, I'll show you how to save money at CVS using the same tricks I use to save close to $1,000.
By reading through this post and following my strategy, you can save hundreds or even thousands of dollars every year shopping at CVS Pharmacy.
I've broken the list into two sections.
The first highlights simple things you can do with very little effort to save money.
The second highlights some things that involve a little more work, but pay off big time.
Let's get started in saving you money at CVS!
14 Amazingly Simple Ways To Save Money At CVS
Simple Tricks To Save Money At CVS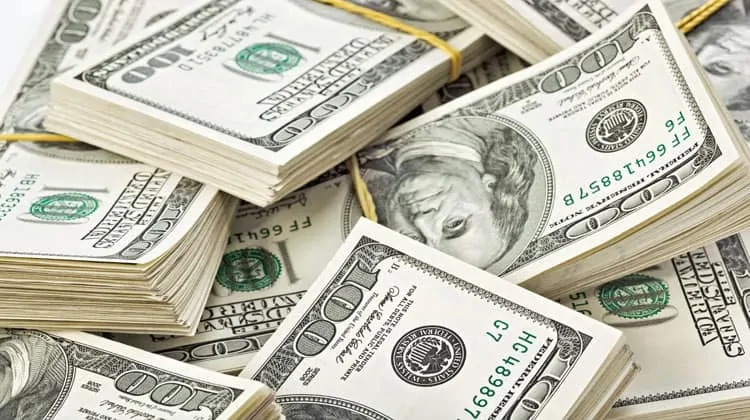 #1. Sign Up For An ExtraCare Card
I know, if you regularly shop at CVS, this isn't earth shattering.
But if you are new to CVS or don't have an ExtraCare Card, you need one. Now.
For people new to CVS, CVS ExtraCare is their loyalty rewards program.
Having one is the basis for many of the deals and free products you are going to get at CVS.
For starters, every purchase you make, except for certain items like alcohol, money orders, etc. earns you 2% in Extra Bucks Rewards.
Every 3 months, you are able to redeem your rewards for cash off a purchase.
For example, if you earned $5 in Extra Care Bucks and cash them in on a $7 purchase, you owe $2.
It's that simple.
#2. Download The App
By downloading the free CVS app, you can view the weekly sale flyer and save items to your shopping list to make shopping simple.
And you get a $3 coupon when you link your ExtraCare Card.
In addition to this, the app offers special coupons, exclusive mobile offers, and additional deals that you clip as well.
Once clipped, they are added to your ExtraCare Card.
Just scan your card when you check out and the coupon savings will be applied to your purchase.
Finally, when you have the CVS app, you can choose to get a digital receipt.
By opting for a digital receipt over paper receipts, any coupons you earned from your purchase are automatically added to your digital wallet.
No more carrying around or remembering to bring paper coupons with you when you shop.
#3. Coupons, Coupons, And More Coupons
This is really a few tricks in one.
First, when you sign up for your ExtraCare Card, be sure to provide your email.
You will receive weekly email alerts and these emails offers will often include coupons.
Many times these coupons are a percent off pass on your entire order or $5 off a $20 purchase.
Very rarely are they for specific products, which means you will be able to use them on almost every shopping trip for major savings.
Next, if you get coupons in the mail, be sure to clip them to take to CVS.
You can use these in addition to any coupons that CVS emails you.
When you visit CVS, be sure to visit the ExtraCare Coupon Center.
This is the big red coupon kiosk near the front of the store.
Simply scan your rewards card and it will sprint out various coupons based on what you have purchased in the past.
Finally, there are the coupons you get when your paper receipt prints out.
Usually there are 4 or 5 special offers on your receipt.
The good news is these additional savings are based on what you typically buy, so you usually can use them on a regular basis.
All of these coupons can then be used to save you money!
#4. Buy CVS Brand Products
For most of the things you buy at CVS, chances are there is a CVS brand for that product.
And you are foolish to not buy them.
Here are two great reasons why:
First, store-brand items are less expensive than the name brand and are virtually identical.
Second, most times the CVS brand products are BOGO 50% off.
Here is a recent example that happened to me.
We needed Tylenol for our toddler. I went to CVS and the name brand version cost $7.99. The CVS brand cost $4.49.
For just one, I saved 43%.
Additionally, the CVS brand was BOGO 50% off.
I bought 2 and spent $9.00 which saved me a total of $9.25 or 58%!
I've found endless CVS brand products throughout the store, so there is no reason you can't be scoring great deals like this too.
The same can be said when filling your prescription drugs too.
If you opt for generic drugs instead, you can slash the cost of your medication.
I bought 2 and spent $9.00 which saved me a total of $9.25 or 58%!
I've found endless CVS brand products throughout the store, so there is no reason you can't be scoring great deals like this too.
#5. Review The Weekly Circular
Reviewing the weekly ad deals is another great way to save money at CVS.
There are a few instances where buying CVS brand items does not make sense.
The first is when there is a great sale on the popular name-brand items, making it cheaper than the store brand.
The second is on groceries.
CVS doesn't carry private label groceries and in many cases, the prices on these items tends to be higher than at the grocery store.
But this doesn't mean you should never buy groceries at CVS.
When the sales are great and you can use the tip below, you will save money.
The third is when ExtraCare Bucks are offered.
ExtraBucks Rewards (EBR) work like this.
You will see that if you buy a certain item or quantity of items, you get a specific dollar amount in ExtraBucks Rewards.
These EBRs will print at the bottom of your receipt and you can use them for anything in the store.
The real trick to making this work is to keep buying items that have ExtraBucks Rewards tied to them.
Since these items change every week, it isn't hard to do.
So for example, this week I need to buy toothpaste and CVS has a deal that if I buy 2 items of Crest toothpaste, I get $4 in ExtraBucks Rewards.
I make the purchase and earn $4 in EBRs.
The following week, I am shopping for bug spray for our upcoming beach vacation.
Bug spray is on sale and has an offer of $5 in ExtraBucks Rewards.
I buy $4 worth of bug spray and pay using my EBRs and nothing out of pocket.
I then earn another $5 in EBRs to use towards my next shopping trip.
If you are open to trying different brands of products, you can easily keep this up.
You won't be able to get by without ever spending any cash, but most times I find I am spending less than $5 for $15-$20 worth of products.
Understand that your ExtraBucks Rewards do expire after 30 days, so you have to use them quickly.
And, you can break your purchases up.
For instance, you can buy items, pay and get the EBRs and then make a purchase of another item and use your new EBRs on that purchase.
Finally, you can use the weekly flier to save money one other way.
View the flier online and when you see the down arrow icon, click on it.
You will be presented with a manufacturer coupon that you can send to your ExtraCare Card.
When you buy the item in store, the coupon will be applied to your purchase.
#6. Join The CVS Beauty Club
If you buy makeup, beauty items, and beauty supplies, this trick is especially for you.
When you sign up for the ExtraCare BeautyClub, you get a welcome gift and $3 in ExtraBucks Rewards every time you spend $30.
You also get a free birthday gift every year and access to free samples too.
#7. Become A CVS Advisor
You can score rewards by taking surveys from CVS with their CVS Advisor program.
Just sign up for a free account at CVS Opinion Insight to get started.
You will only get a handful of surveys to take throughout the year, so don't expect to be bombarded with emails.
But they pay off.
I regularly earn $25 in rewards by taking the handful of surveys they offer each year.
#8. Use CVS Ship & Save
Ship and save is a subscription program that you can have CVS automatically send you products your family needs.
Not only will you have the items you needs mailed to you for free, but you will also get 20% of every purchase.
And if you don't need the product to be sent just yet, you can cancel the order.
Not all products are eligible for this program but it is a great way to save time and money.
#9. Get A Rain Check
Growing up, my Mom would get rain checks all the time.
Today, most people have no idea what a rain check is.
Basically it is a piece of paper the size of check that allows you to buy out of stock items when they are back in stock at the sale price.
For example, let's say you wanted to buy 2 bottles of vitamins that are on sale for $3.99 but the store is out of stock.
You find a clerk and they will fill out a rain check for you stating that you can buy 2 bottles of the vitamins for $3.99.
When the vitamins are in stock, you buy 2 bottles and present the rain check.
They will ring up at the $3.99 sales price, regardless of the current price.
Ways To Save Even More Money At CVS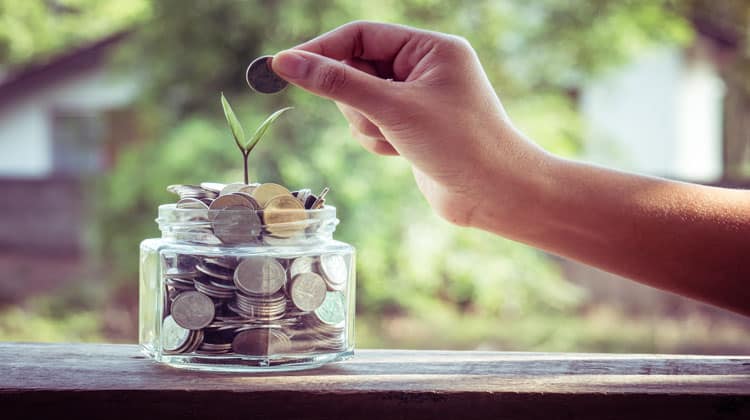 Now that I've covered some simple things you can do to save money at CVS, I am going to highlight a few more tricks I use.
These tricks help me to save even more money, but do require a little more work.
#10. Buy CVS Gift Cards At A Discount
Using this trick helps to save me 10-20% every time I shop at CVS.
I simply visit a gift card reseller website and buy CVS gift cards at a discount.
It works best to check out all the sites as some might be out of stock or offering different discounts.
Once you buy your discounted gift card, you shop with it and save.
I recently bought a $25 gift card and paid $22 for it, saving me 12%.
#11. Use ShopKick
This trick is a little different than the others.
Download the free app Shopkick and you can earn kicks for shopping at CVS.
After you earn enough kicks, you redeem them for a gift card.
How do you earn kicks?
There are 3 main ways to earn kicks at CVS.
Walk into the store. With the Shopkick app open on your phone, walk into CVS and earn anywhere from 10-100 kicks.
Scan barcodes. Using the app, find products in the store and use your phone to scan the barcode. You will earn kicks for every scan, ranging from 10-50 kicks.
Buy products. In the Shopkick app, there are certain products listed. Buy these items and then scan your CVS receipt to earn kicks. You can earn up to 750 kicks per item doing this.
Once you collect roughly 6,250 kicks, you get a $25 gift card to select retailers.
The best part is you can do the same things listed above and in some cases more, at many other retailers to earn more kicks.
Recently they added the option of cashing out kicks via PayPal which is what I have been doing.
#12. Use Fetch Rewards
Similar to Shopkick is Fetch Rewards. This is another free app that rewards you for shopping.
With Fetch Rewards, you earn cash for uploading receipts from stores that sell groceries to the app.
In most cases, you earn 25 points per uploaded receipt. But if you buy a product from any of the participating brands, you earn more.
And if you buy a certain number, you earn bonus points.
While you won't get rich using Fetch Rewards, it takes less than 15 seconds to open the app and scan your receipt to earn points that you can redeem for gift cards.
They currently have a promotion where if you enter the code FETCH4K you will get 4,000 bonus points.
And since you can redeem 5,000 points for a gift card, you will be there in no time.
Click here to get started earning money with Fetch Rewards!
#13. Shop CVS Online Using Swagbucks
When you shop online at CVS, you can take part in many of the same discounts listed previously.
But if you shop online at CVS and first go through the Swagbucks portal, you earn 1% cash back on all of your purchases.
This is a great option if you have little ones making it hard to get out or if your nearest CVS store isn't so close.
And if you are new to Swagbucks, you get $5 when you sign up! Click here to start saving!
#14. Donate To Charity
This last trick is one of my favorites.
Many times you will see big ExtraBucks Rewards on more expensive products.
And many times, I have zero need for these products.
For example, baby formula comes to mind.
But I am able to earn ExtraBucks Rewards on these purchases because I buy the formula and donate it to our local shelter.
This results in a triple win.
I get ExtraBucks Rewards to use on a future purchase.
I get to write off the purchase on my taxes.
The shelter and the needy benefit.
The only caution I offer with this is to first reach out to local shelters and ask what they need.
Not all will accept baby formula. Some may be in dire need of other items.
For example, another shelter we help support is always in need of toilet paper, paper towels, etc. so we buy these items too.
Wrapping Up
There you have a powerful list of the tricks I use to save money at CVS.
As I mentioned earlier, I calculated I save $1,000 a year using these tricks and I am confident you can save close to that amount too.
You just have to think outside the box, be open to using different brands, and doing a little bit of work.
When you do this, you will see your money gong a lot farther when shopping at CVS.