THIS POST MAY CONTAIN AFFILIATE LINKS. PLEASE SEE MY DISCLOSURES FOR MORE INFORMATION
Did you know that the average American spends 10.5% of their yearly income on food?
If you pay attention to your monthly grocery bill, this number shouldn't come as a shock to you.
It seems that every week you go grocery shopping, your bill only goes up.
What you need are some simple frugal meal planning ideas to make easy meals.
This will not only save you money, but you can feed your family healthy food at the same time.
And this is what I am going to show you how to do today.
By the time you finish this post, you will have a complete game plan on how to achieve the following:
Understanding how to save money through frugal menu planning
How to find bulk meals for cheap
Learn about frugal cooking tips to save money
Understand the process behind frugal meal prep to save hours every week
And much more!
After reading through this post, you will be able to save money every time you shop and you will free up many hours that you previously spent in the kitchen.
And it doesn't stop there.
You will also be eating much healthier too. This means you will have more energy, have better concentration, and lose weight.
Simple Frugal Meal Planning To Save Time And Money
The Basics Behind Frugal Meal Prep
Contrary to popular belief, you don't need to be an extreme couponer nor do you need to sacrifice flavor for the sake of saving a few bucks.
What you do need to be is organized and creative.
After all, frugality is an art.
It's a part of lifestyle design that can contribute to your household's health and overall well being, too.
When you're willing to embrace thrift as a lifestyle, you're able to live your life and spend your money with intention.
Being frugal isn't about deprivation because it doesn't force you to give up the finer things in life.
It does however, require you to reevaluate how you acquire items.
You don't stop shopping but instead, learn to shop smarter.
If you want to experience better tasting and budget-friendlier meals, you need a frugal meal plan.
This guide will introduce you to the idea of meal planning and prepping so that you're able to get the most bang for your buck nutritionally and flavor-wise.
It will also cut down the amount of time you spend in the kitchen by allowing you to prepare multiple meals at once rather than one meal at a time.
All of this will come together into helping you to have a richer life.
Here is how this works.
You will have more free time to spend doing what you love.
Instead of spending precious time in the kitchen preparing meals every day, you will spend a few hours once a week.
No more hectic nights after work trying to find dinner ideas.
Dinner will be already made for you.
No more last minute runs to the grocery store to figure out what to make, as you will have everything you need already at home.
You can skip the order take-out routine because you are too tired to cook.
You will have more money to spend on the things that matter to you.
Instead of a weekly grocery budget of $200 a week, you will slash this number.
After a month you will realize you have more money in your wallet.
You can use this money to save for that dream vacation you want to take.
You can use the money to help you pay for your house or even save it for a rainy day.
The choice is yours.
By embracing a frugal lifestyle and specifically a frugal eating routine, you will be happier and healthier.
Let's get started learning all about frugal meal prep!
Frugal Meal Prep 101
In order to meal prep on a dime, you're going to need some basic equipment.
This section gives you a good idea of what you can use to make meal prepping fast and easy.
It's the basics that any frugal kitchen should have.
Supplies needed include:
A Good Set of Sharp Knives. Click here to learn the tricks for how to find the best knives at an affordable price.
A Wooden Cutting Board. A high quality cutting board will last years and offers the ideal place to meal prep.
Plastic or Glass Containers for Storing Good. We prefer glass containers over plastic ones, but you can opt for the type that fits your lifestyle and budget. Here are the glass containers we use and here are plastic ones others highly recommend.
Dried Herbs and Spices. Any foodie will tell you that spices and herbs are essential to turning food from good to great.
A Food Processor. Having a food processor isn't a requirement when it comes to frugal cooking. But it certainly helps speed up the process of preparing foods. Here is a low cost one to consider adding to your kitchen.
A Slow Cooker or Multi-Functional Pressure Cooker. You will see later on why we swear by these two kitchen devices for preparing our meals. Here is the slow cooker we use and here is the pressure cooker that has made meal prep fast and easy.
A Kitchen Timer. Sure you could use your phone, but I've found sometimes I can't hear the alarm. A proper kitchen timer goes a long way with regards to frugal cooking.
Pots and Pans. Obviously if you plan on cooking you need pots and pans. The key is not spending a fortune here. Find the best ones at a reasonable price. You might even consider visiting a yard sale to find high quality cast iron cookware for pennies on the dollar.
Baking Sheets. Baking sheets aren't just for baking cookies. You can use them for cooking a large amount of vegetables and meats. Again, they don't need to break the bank. Find good quality ones at a fair price.
Grill. Having a grill is a great way to make great tasting food, but also keep the cost of electric down since you won't be using your stove. If you are interested in learning some recipes for grilling, here are some cheap grilling ideas.
Having these tools on hands will make prepping meals go faster.
You'll be able to cut, chop, dice, dehydrate, boil, grill, bake, and steam with great ease.
Having a well-equipped kitchen makes it possible for you to spend a few hours one or two days a week preparing meals that you can store in the fridge or freeze for a later date.
If you have children and want to involve them in the process, invest in some step stools and kid-friendly sized cooking utensils, bowls, and pans.
Teach them the basics of kitchen safety before allowing them to help you with your efforts.
If you want your kids to be passionate about food and frugality, teach them while they're young so they have as many years as possible to benefit from your lessons.
Frugal Menu Planning
Frugal menu planning is among the biggest frugal practices you can engage in.
Buying in bulk and keeping staples on hand ensures that you have everything you need to produce high-quality meals for less.
Tips that make frugal menu planning effortless include:
#1. Come Up With A System That Works For You
Many frugal families have a meal planning binder that they use constantly.
You can create one for your family in less than an hour.
All you need is some sheets of paper and a pen.
You'll also want to have either printed copies of the recipes you want to create or access to the website that they're housed on.
To take your binder one step further, buy some plastic sheets that you can put your recipes in.
This way, when things get messy, all you need to do is wipe the plastic sheet clean with a damp rag.
This saves you from having to constantly reprint the same recipes over and over.
Another option is to have a cookbook.
The best cookbook I've found is the Keto Slow Cooker Cookbook.
It has healthy meals that are easy to make and taste great.
And for a limited time, you can get the cookbook for free!
Furthermore, think about the cost per meal and the ingredients you already have on hand to make different breakfasts, lunches, and dinners.
Then, create a shopping list so you're able to buy the rest of the ingredients you need throughout the week.
#2. Keep A Few Quick Meals On Rotation
Having a few simple meals on standby is a great idea.
In the event that you're short on time, you won't need to put much thought into the foods that you prepare.
You'll have committed them to memory because of how familiar they are to you and your family.
If you try a new recipe and find that it was a success, mark it in your meal planner so you can reference it quickly in the future.
Another option, especially when it comes to frugal meals for families, is to double the recipe.
Make one dish for now and freeze the other.
If you bulk meal plan with a couple of meals, you will have freezer stocked full of extra meals.
#3. Make Sure You Have Enough Staples On Hand
These items should be purchased whenever they're on sale and replenished when your supply runs low.
These ingredients help create a wide range of homemade foods from bread to tortillas to nut butter to refried beans.
Any time that you can make it yourself in bulk, do so because it will lower your grocery bill tremendously.
The reason why convenience foods are highly sought-after is because people don't have the time or desire to make food on their own.
It's hard to be frugal when you're paying for single-use items or highly processed foods.
#4. Avoid Pre-Packaged Foods
Carry your own reusable bags to fill with items that you purchase from fruit or vegetable displays as well as bulk bins.
The more packaging there is, the better the chance of an extra cost you are paying for.
When you embrace foods free of packaging, you're sending a powerful statement to the food industry.
You're not willing to create additional waste or pay extra for foods just because they're boxed, bagged or jarred.
#5. Buy Fresh Fruits And Vegetables In Season And Freeze Them
Stock up on sale produce and take extra care to cut them up, portion them out, and freeze them.
You'll be able to add the food to the slow cooker or blender without even needing to thaw things out.
Using juice or water allows you to freeze the items in ice trays, too, making it possible for you to pop out a portion and add it to the recipe of your choice.
Decide which day of the week you'll devote to meal planning and pull out your binder to prepare for the task.
Take a look in your fridge to see which items are close to expiring so you can make them into the first meals of the week you consume.
Then, draft a new list of ingredients you'll need to complete the task of preparing the menu you created.
Cheap Meal Prep Grocery List
Preparing a grocery list in advance helps you remember all the things that you need to create the menus that you came up with earlier in the week.
This allows you to cross-check promotions and sales as well as get your coupons together for the items you plan to buy.
When in doubt of what to stock up on, use this handy grocery list as a guide.
Some budget-stretchers that you'll want to buy up are:
Pasta
Eggs
Frozen Vegetables
Dry Beans
Brown Rice
Oatmeal
Budget-Priced Meats Such as Ground Beef and Ground Turkey
Potatoes
Sunflower Seeds
Peanuts
Make sure to assemble your list before you set out on your shopping trip.
That way, you aren't tempted to buy things you don't need or aren't in your budget.
It will also help remind you of the ingredients needed for your weekly meal plan.
The advantages of buying in bulk are proven.
First, it reduces the amount of waste you create in your household.
Second, it costs less per pound than buying pre-packaged foods.
Last but not least, it allows you to try smaller quantities of new or costly ingredients without breaking the bank.
Frugal Cooking Tips
A general rule of thumb when preparing meals is to cook once and eat twice.
Leftovers are the height of frugality.
If you want better control over your grocery budget, plan to eat the meals that you prepare at least once or twice more throughout the week.
For example, we spend time on Sunday and prepare to meals.
This allows us to have enough food for lunch and dinner throughout the week.
Other tips that help you save time, money, and energy in the kitchen are:
#1. Invest In A Slow Cooker Or Multi-Functional Pressure Cooker
Think about how effortless meal prep becomes when you have the right equipment in your kitchen.
A slow cooker allows you to cook food while you're off doing other things.
You don't need to stand over a pot on the stove.
Instead, you can dump the ingredients in the slow cooker before you go to work and return home to a delicious hot meal.
If you'd rather invest in a multi-functional pressure cooker, you'll be out more money in initial costs but you'll have one machine capable of doing multiple things.
And you'll be cooking much faster.
We can have a chicken dinner made in the pressure cooker ready to eat in 10 minutes.
And this includes putting frozen chicken breasts in the pressure cooker!
Here is the link to Amazon for the slow cooker we use.
And here is the link to Amazon for the pressure cooker we use.
#2. Add Oatmeal To Ground Beef
An entirely underrated ingredient, oatmeal is very cheap to buy and adds texture to your dishes.
Keep oatmeal as a staple in your kitchen that way you're able to stretch the meat that you've bought as far as possible.
Oatmeal can top handmade desserts such as crumbles and even be used to make cookies.
#3. Add Beans To Beef Recipes
If oatmeal doesn't work for you, consider keeping a big batch of cooked beans in your fridge.
It helps you stretch the recipes that you prepare using meat.
Like oatmeal, it's a great filler.
It's packed full of protein, delicious, and makes you feel full longer.
You'll be able to use less beef which makes saving money easier.
Experiment with different ratios of beans to meat to find your desired texture and flavor.
#4. Go Meatless Once A Week
While you don't have to become a true vegetarian and give up meat completely, using a meatless recipe for a meal to two each week is a smart move.
Doing so will save you lots of money since meat tends to be the most expensive item on your grocery list.
Additionally, it will make you eat more vegetables, which is good for your health.
Finally, doing so will expand your horizons.
You might have preconceived ideas about some foods and by giving up meat every so often, it can open your eyes to other amazing foods.
#5. Buy A Rotisserie Chicken And Use It To Make Homemade Chicken Stock
A great trick for saving money is to opt for a rotisserie chicken, which can be bought for $5 at most grocery stores.
Pick the meat off the bones for a meal and then use the carcass to create your own flavorful stock for future meals.
You can add the scraps from your vegetable peels, too, to give it more substance.
Freezing the stock in ice cube trays allows you to portion out the stock for meals you plan to make in the coming weeks.
#6. Purchase Dry Beans In Bulk To Cook
It costs far less to buy a big bag of dry beans to cook rather than individual cans of pre-cooked beans.
Consider how easily kidney, navy, black, and pinto beans can be prepared in a slow cooker or pressure cooker.
You don't need all the sodium that comes in canned beans, anyway.
If you shop a grocery store with bulk bins, you're able to select the exact amount of beans that you want to purchase.
If that isn't an option, price compare the different brands of bagged beans available to see which costs the least per ounce or serving.
#7. Think Outside The Box
When preparing dishes, don't resort to the seasoning mixes the stores sell.
While they are not high in price, they tend to have many additional ingredients that you don't need.
Additionally, in most cases, you are just paying for the packaging.
If a packet of taco seasoning at the store costs $1.00, chances are 90% of that cost is packaging.
Instead, learn to make your own seasoning mixes.
It's simple to do and you won't be able to tell the difference.
In fact, you will find you need to use a lot less of your mixture to get the same great flavor.
#8. Spend Money On Larger Packages Of Ground Beef
You'll pay less per ounce than you would if you bought burgers that were already shaped and packaged.
It allows you to determine which meals you'll use the meat in, too.
Just buy a large pack of ground beef and portion it out. Use what you need and freeze the rest.
#9. Examine The Price Per Ounce Or Pound On Store Price Tags
Any successful frugal meal planning involves looking at unit prices of items.
Many retailers provide you with detailed information about the products that you buy including the price per unit, ounce or pound depending on what the item is.
If you find yourself needing to buy some packaged food, you'll learn quickly which are the best value for money spent as you master the art of frugal cooking.
If the price isn't broken down that way for you initially, you can use a calculator to determine how much each serving will cost you.
This is an incredibly smart and frugal way to approach supermarket pricing systems.
As you start to get into your meal prepping groove, you'll discover new and improved ways to do so for less money.
Don't be afraid to experiment in the kitchen. Frugality is all about flexibility.
You may discover a new cooking technique or ingredient that you love.
It will further your attempts to stretch your food budget and save you time ultimately.
That's amazing in every way because it helps you achieve your goals by decreasing the amount of money you spend on groceries.
Frequently Asked Questions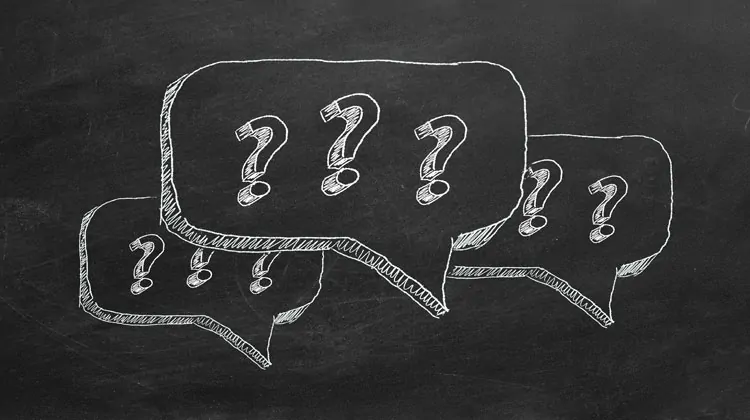 Knowing how to stretch your hard earned dollars is a skill that anyone can learn.
Here, we'll answer the most frequently asked questions that people have about frugality and meal planning.
What are some frugal vegetarian meals?
Before you buy into the misconception that eating vegetarian is expensive, consider the wealth of bulk items that are available for reduced costs.
A plant-based diet that includes minimal amounts of dairy such as milk, cheese, and yogurt can be very affordable.
In fact, shopping farmer's markets and co-ops are great ways to acquire the ingredients that you need for less.
Saving money making meatless meals is easy. Here's how to do it:
#1. Invest In High Quality Plant Proteins
Buy the best of the best because you're going to need protein to thrive.
When you fill up on the macronutrient, you feel less hungry which keeps you from eating more than you need to between meals.
You'll be able to manage your food supply and budget better because you took the time to get to know which plant proteins pack the most punch nutritionally.
#2. Make Big Batches Of Food At Once
By bulk meal prepping, you can create different meals from the staple ingredients that you've cooked.
For example, if you cook a few cups of quinoa as well as black beans and some collard greens, you can create a power bowl that helps you get through the day.
You can change things up by adding or omitting ingredients to the base ingredients that you've prepped.
Topping the bowls and salads with different dressings helps create different flavors, too.
#3. Save Your Veggie Scraps
Limit your food waste and add them to the stock you make.
Homemade vegetable broth can be used to sauté vegetables or create flavorful soups, stews, and casseroles.
It's far more flavorful than the store varieties you'll find because you're able to add your own preferred level of herbs and spices straight to the stock as it cooks.
#4. Learn To Love Beans
If you're not a fan of beans, you'll want to become one.
Not only are they packed with protein, they are also a good source of fiber, beans are very filling and versatile, too.
Did you know that you can stuff mushroom caps with lentils and even form a loaf similar to meatloaf using only beans?
The more you add beans to your diet, the better you'll feel overall.
#5. Eat Your Biggest Meal Of The Day At Lunchtime
People have got it all wrong.
Although breakfast may be the most important meal of the day, it shouldn't be big.
Nor should supper. The meal that should be the most filling is lunch.
The body has a harder time digesting food while you're sleeping.
That's why you should serve soup and stew at night because it's light, satisfying, and easiest to digest while you catch up on your sleep.
By simply eliminating meat and adding plant-based proteins, you're able to turn the most complicated dish into a simple, vegetarian meal.
You can always add tofu, black beans, tempeh, seitan or even high-protein leafy green vegetables such as spinach or kale into the dish to make a tasty and healthy meatless meal.
Here are some examples vegetarian frugal recipes you can make.
Adapting any recipe that you find to include more of a plant-based ingredient and no meat or dairy can make it more vegetarian-friendly.
Keep in mind that the only thing stopping you from enjoying an incredible meal is creativity.
Remain flexible in your approach to meal prepping and discover new frugal vegetarian meals to try regularly.
What are some frugal crockpot meals?
Owning a slow cooker is advantageous because it allows you to prepare meals over the course of the day while you're away from home.
By the time everyone arrives back home after work and school, all that needs to be done to enjoy a hot, frugal meal is to serve it on plates.
Slow cooker cooking requires little skill and takes next to no time to prepare.
Throwing together a cheap Crockpot meal is easy.
Here are some frugal meal ideas to inspire you include:
And that is just the tip of the iceberg.
Here is a great resource for cheap crockpot recipes that anyone can make!
The key to frugal crockpot meals is keeping the costs down by adding a lot of a cheaper ingredient such as beans, rice or frozen veggies first.
Then, add more expensive ingredients such as beef, chicken, and even tofu in moderation.
You'll still enjoy the flavors of the proteins but you won't add extra expense to the meal that way.
How can I eat on 10 dollars a week?
A super tight budget forces you to be very creative to create thrifty meals.
Sometimes, it's all you have to work with and must make do with what you've bought until your next payday.
Never fear! Fast, flavorful food awaits you if you know where to find it.
Here are some frugal food tips that are going to help you get the most out of a ten dollar a week budget:
#1. Clip Physical And Digital Coupons
Every penny counts when you're planning thrifty meals.
Make use of savings coupons so you're able to stretch your dollars as far as you possibly can.
You'll find circulars in most Sunday newspapers as well as in stores by the products that they promote.
Most grocery stores offer digital coupons within their phone apps as well.
Just clip the coupon in the app and it gets added to your shopper's card.
When you scan your card at checkout, the coupons are applied.
#2. Use Apps Such As Ibotta And Others
There are even additional apps to use to save money on groceries.
My favorite is Ibotta.
Pick a store and scroll through the offers.
When you find one, simply add it to your digital wallet. After you shop, you scan your receipt and your cash is added to your Ibotta account.
I earn close to $20 a month by using the app.
You can click here to try Ibotta for free and earn bonus cash back.
Other apps I use are Coinout and ReciptHog.
These don't offer cash back on the items you buy, but they do reward you with money when you scan your receipt.
The process takes me less than a minute and I use both to scan the same receipt, doubling up on my earnings.
#3. Shop Weekly Sales Ads
Match coupons with store promotions for the best deals.
Not only will you get the sale price offered by the retailer, you'll also get extra taken off your final bill thanks to the manufacturer's coupons that you have.
Just make sure you read store rules for exclusions.
You should be able to put this tip into practice anywhere you go that accepts coupons.
#4. Sign Up For Grocery Store Loyalty Cards
Get everyday savings without doing anything but scanning your card while checking out at the grocery store or supermarket.
Some retailers offer exclusive discounts and freebies for loyal customers.
Even if you're only visiting an area for a short time, sign up for a loyalty card and bank what you've saved.
#5. Visit Your Local Farmer's Market
Wait until the end of the day when the farmers and vendors are willing to offload a good amount of product for little cost.
They'll give you more than you asked for and you'll have a lot more food to work with.
You may even ask if they have any blemished products that they'd be willing to give you at a discount.
Some will go as far to give it to you rather than throw it away which is a win for you and your budget.
We use this trick to make applesauce.
We buy ugly looking apples that have blemishes on them. Then we peel away the skin and cook them in a slow cooker.
Then we portion it into bowls and freeze it.
#6. Avoid Anything That Comes In A Box, Bag Or Jar
Packaging costs money to produce.
As a rule of thumb, if you want to make thrifty meals, you have to avoid pre-packaged foods.
Shop the outer perimeter of the store where real food is sold, join a co-op or food sharing service and be willing to check out ethnic supermarkets.
You'll find cheaper prices on things that you used to pay full price for.
#7. Bulk Bins Are Incredibly Helpful
You're able to buy smaller amounts of the ingredients you need without it costing a lot of money.
Look for foods that cost less per ounce.
Beans, quinoa, oats, and brown rice are all good options.
Always use bags instead of plastic containers which add weight to the scales and cost you more each transaction.
How to meal prep on a college budget?
Learning how to stretch your budget when you're in college is a skill.
It helps you gain better control of your finances as you ease into adulthood.
That way, when you do get your first job out of college, you'll know how to eat well for very little money.
Some tips that will help you meal prep on a college budget include:
#1. Avoid Convenience Foods
Anything that you can make within minutes will cost you more money than items that take longer to cook.
You're essentially paying for the convenience of not having to spend a lot of time prepping the food.
Recruit your roommate and friends to help you come up with ideas for a delicious meal.
They can cut your meal prep time in half and offer your company while you get your food ready.
#2. Sauté With Water Instead Oil
High-quality oils are expensive.
Avoid the expense by learning how to water sauté foods. You won't need any oil to do so, and you'll save a bunch of calories that way, too.
Water sautéing takes little effort and you can learn how to do it by watching a few quick instructional videos online.
Best of all, it can be done to soften a variety of things such as onions, carrots, apples, celery, and even zucchini.
#3. Cook Large Batches Of Staple Foods
Staple foods, like boiled eggs, beans, rice, vegetables, and lean protein serve as the base for most of the meals that you'll eat.
Mix and match them to create well-balanced meals with different flavor profiles.
This is where it pays to be creative.
You may discover a new combination of foods that you've never eaten before until now.
#4. Join A Warehouse Club And Get A Student Discount
One of the perks of being in college is all the discounts you're entitled to.
Buy a warehouse club membership and purchase larger packages of the things you're used to buying smaller servings of.
Split the cost with a friend who doesn't want to pay full price for groceries to save even more money.
They may even want to go in on the membership club fee with you so they don't need to pay full price for their own card.
#5. Shop Dent And Damaged Stores
A hidden treasure, discounted grocers offer cheap food for less because it has a flaw cosmetically.
If you couldn't care less about a dented can or smashed box, you'll find wonderful items to cook with at dent and damaged stores.
They're the place where ugly produce is dropped off because supermarkets refused it due to its appearance.
You can even usually find these items in your local grocery store too.
Most times this area will be in the back of the store.
In addition to finding dented and damaged goods, you will also find discontinued products and items that are close to their sell by date.
By shopping smart in this area, you can save a lot of money.
For example, I once found a shampoo that was discontinued. I bought 5 bottles for a total of $2.00!
#6. Grow Your Own Herbs
You don't need a lot of space to grow mint, dill, cilantro, rosemary, oregano, and thyme.
These herbs elevate the flavors of the meals you prepare dramatically.
They're also very expensive to buy but very inexpensive to grow yourself.
You can start a small herb garden in your dorm room or college apartment.
It will give you something to focus your energy on and elevate your budget meals into gourmet-tasting masterpieces.
These tips provide you with a starting point in your culinary adventure and help you to meal prep on a college budget.
The most important pointer of all is to be as resourceful as possible.
Never turn down free food and use what money you do have allotted for groceries to buy the highest quality, least expensive foods you can find.
Pooling your resources with other students helps you achieve better health on a budget.
For example, you can take turns meal planning for a few of your friends.
They can offer to do the same for you with the only request being that you provide some of the ingredients needed to create the meals on the menu they selected.
What are some cheap meals for large families?
If you've got a big family, you're going to need to learn how to make that food budget stretch as far as it possibly can.
Learning how to cook hearty stews, flavorful chilis, plentiful casseroles, and other low-cost meals is essential to your financial health.
There are many cheap meals for large families you can create a large batch of and feed your entire family on successfully.
You may want to try a few of these cheap easy meal ideas on for size the next time you cook for your spouse and children:
Large batch items that use inexpensive ingredients are ideal as it lowers the cost per serving dramatically.
Big families across the nation are able to enjoy the best meals because the person preparing them makes a big amount of food all at once from scratch to help minimize the financial strain on their budget.
Even though many of the meals listed here contain meat and dairy in them, they can be adapted to be friendlier for vegetarians and vegans.
And if you are preparing a meal with meat in it for your large family, be sure to use the tips earlier and add oatmeal and or bean in the mix so you can save money on meat.
What are the best bulk meals for cheap?
As has been mentioned before in this post, to save the most money possible, you should consider buying and cooking in bulk.
So what are the best bulk meals for cheap?
The best tend to be frugal casserole recipes. This is because you can use a lot of ingredients in a large dish to make a tasty and healthy meal.
Here are some of our favorite frugal casserole recipes to stretch your money the farthest.
Baked Cheese Ravioli – This frugal casserole recipe is courtesy of The Frugal Girls. Why do I love it? First, who doesn't love Italian food? And second, no meat and limited ingredients make this a cheap meal that goes far.
Taco Macaroni Casserole – This dish is a dream come true and is courtesy of The 36th Avenue. While the recipe is great as is, I love my tacos with beans, so I mix some beans in the ground beef to reduce the cost further.
Beef and Noodle Casserole – I grew up on a different version of this frugal casserole recipe but this one is just as good. It is courtesy of Six Sisters Stuff and there is even a substitutes section for using less ground beef so you can stretch your dollar farther.
You can find many more free meal plans just by searching the internet.
How long can I keep meal prep foods in the fridge?
The length of time food can stay in the refrigerator after being meal prepped depends largely on its ingredients.
Some are highly perishable and best used after one or two days.
Others can be kept refrigerated for five to seven days.
Do not exceed 7 days as the risk of bacteria greatly increases and you risk getting sick.
The type of containers the food is kept in adds to its longevity. Make sure that the items are airtight and have a lid.
Too much oxygen can cause some foods to spoil quickly so spend extra time making sure that all containers are secure before putting them in the fridge.
If you're afraid you've prepped too much food and won't be able to eat it all in a week's time, go ahead and freeze a few extra portions of it.
As long as it isn't meant to be eaten raw, you'll have no problem thawing it and reheating it in the microwave or oven.
Doing a simple sight and smell test can help you determine if something is off.
If it no longer looks appealing or has a rancid odor, it's time to throw it out.
You'll learn quickly which foods have the longest lifespans and which do not with some practice.
Is meal prep good for weight loss?
Yes, meal prep is exceptionally helpful when trying to lose weight.
It allows you to exercise portion control and have foods on hand that are better for your health.
You'll be able to avoid workplace luncheons and convenience food runs because you'll have your own meals ready to go at all times.
You can pack your lunch and bring it to work.
You'll even be able to avoid those dreadful potlucks and junk food days because you'll have already planned out the meal and snacks that you want to eat and have them with you so you're not tempted to graze.
While everyone else is gorging on fried, fatty, sugary, and salty foods, you'll be eating a well-balanced meal packed with protein, healthy fats, fruits, vegetables, and whole grains.
Another way you can take advantage of meal prep for weight loss is by using smoothies.
By blending together fruits, vegetables, various seeds and some protein powder, you can have a healthy meal in no time.
Just be certain you prepare the smoothie and you don't buy them at a restaurant or convenience store.
While these taste amazing, they are extremely unhealthy.
They tend to be loaded with sugar and other cheap fillers so they can be sold for a profit.
Is it smart to use meal planning services?
In most cases, you can do everything that these services will charge you for.
So the answer is no.
The only catch is if your life is in complete disarray and you have very little time to meal plan.
For example, maybe you have a large family and are in the middle of moving and working full time.
In this case, it might make sense to pay for the service.
But ultimately, you want to learn how to do everything yourself.
Wrapping Up
It doesn't matter how big your budget is, you can take advantage of frugal meal planning to save time and money.
Now that you have the tools and knowledge to do so, it's time to create your first sample menu for the week.
What frugal meal will you prep?
How much money will it save you? What does your family think about the experience? Is it a meal they'll enjoy eating again during the week?
You'll learn a lot about yourself as a person by taking on the challenge of becoming a master meal prepper.
You'll learn which meals are a hit and which to avoid in the future.
You'll learn to shop in season and with coupons.
There will also be a lot of room for creativity and adaptation as you prepare recipes the way you and your family like them best.
You'll be able to play and experiment in the kitchen like never before and it won't cost you more than a few hours of your time each week.
These are some of the experiences you'll be able to enjoy as a meal planning expert.
If you've committed to thrift as a lifestyle, you'll find the challenge of frugal cooking and meal prep gratifying.
It puts you in control of your health and wealth.
It allows you to nourish your household for less so you have more money to spend on other things that matter to you.