THIS POST MAY CONTAIN AFFILIATE LINKS. PLEASE SEE MY DISCLOSURES FOR MORE INFORMATION

Years ago, when I was low on cash during the holiday season, this is the song I would sing.
Jingle Bells, Jingle Bells, Jingle All The Way
I Wanna Buy Christmas Gifts But I Don't Know How To Pay!
While my bank balance is still a sad story, I no longer struggle when it comes to holiday shopping as I know how to enjoy Christmas on a budget.
The truth is, holiday shopping can be difficult especially if you're working with a tight budget.
After all, finding inexpensive gifts and sticking to your budget is tough.
You want to enjoy the holiday season and stay on budget, but you don't know how to.
If you're struggling to save money on Christmas presents then worry not. You're not alone.
Most people overspend on Christmas.
They buy the wrong item at the wrong price and end up blowing their budget.
Or they end up ignoring their finances, overspend and end up in a mountain of credit card debt.
Don't be that person.
Here is your guide to for how to do Christmas cheap without feeling like you are missing out.
How To Christmas Shop On A Budget |14 Tricks You Need To Know
#1. Make A Budget And Track Your Spending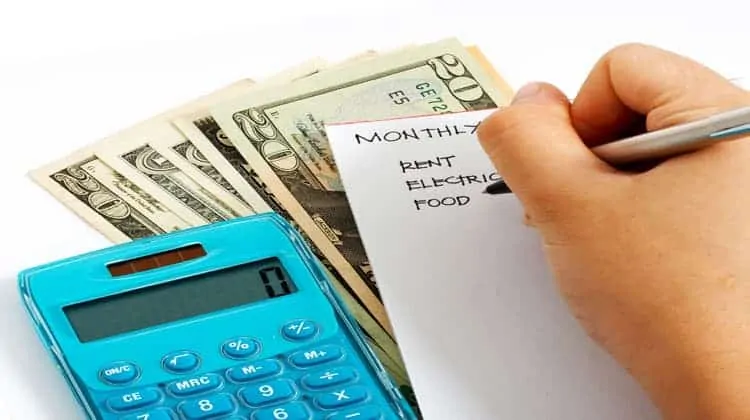 This is one of the most important Christmas tips anyone can ever give you.
Budgeting allows you to know how much you can afford to spend and keeping a tab on your spending lets you figure out your next move.
Creating a holiday budget is not as difficult as it often sounds on paper.
It's all about writing down the amount of money you can afford for holiday gifts so that you don't end up without money for Christmas.
To make sure your budget is accurate, make sure you write down the people you need to buy for, including extended family.
From there, figure out the amount you can spend on each person.
Don't feel bad if you are on a tight budget.
The true spirit of this time of year isn't about how much you spend, it's spending time with loved ones.
With that said, remember that merely making a budget is not enough.
You must make sure to stick to it.
Once you have created a budget, you can move to shopping.
#2. Make A Saving For Christmas Plan
Now that you have your budget made, I need to share a secret with you.
The best time to start saving for Christmas is in January.
Yes you read that right.
By starting to save for Christmas in January, you are able to put away a little bit every month.
Then come December, you have all the money you need.
No more worrying or wondering how you will afford gifts.
No more going into debt because you have nothing saved.
Your budget will come into play here as well.
Here is how this will work for you moving forward.
Take your list of people to purchase for along with the amount you want to spend per person.
For example, let's say you need gifts for 10 people and want to spend $50 per person.
This comes to $500 you need in savings.
Take this number and divide by 11 to get $45.
You might be wondering why you divide by 11 and not 12.
I do this so that come December, I have all of the money saved.
Next, you'll need to know how much you can easily put aside per month without affecting your needs.
If you have enough room in your budget to save $45 a month, you are all set.
But if you don't, you need to get creative.
Here are some ideas you can use to help you free up some cash in your budget.
#1. Do you get a tax refund?
Take a portion of this and use it for holiday gifts.
Ideally you don't want to use all of your refund for gifts, just a portion of it.
The rest of your refund should go towards beefing up your savings or paying off debt.
#2. Think outside the box.
What are low cost Christmas gifts that your recipient would enjoy?
Instead of thinking you need to purchase an expensive gift, what small, low cost Christmas gifts would they love to have?
One year my wife bought me a distressed leather bound journal. It was my favorite gift in a long time and only cost her $10.
Alternatively, you can make some homemade gifts and reduce expenses this way.
#3. Review your spending.
Look over your budget and see if there are any expenses you can reduce.
There is a good chance you are wasting money in your budget.
In addition to this, see if you can cut back in some areas.
Maybe limit eating out one month or living on peanut butter and jelly or pasta for a week so you can put some extra cash into savings.
#4. Use Trim.
Trim is a service that reviews your spending and suggest ways to save money.
They will even negotiate your cable bill for you! The average users saves $30 a month!
Click the link below to start saving!


#5. Save your spare change.
The next option is to save your spare change.
For this, I like Qapital.
Every time you spend, Qapital will round up your purchase and move the spare change into savings.
You might not think this adds up, but you are wrong.
The average Qapital user saves $1,500 a year.
Simply click the link below and enter this invite code a77uz7fy to get a free $5 bonus!
#6. Shop with cash back credit cards.
When you shop using cash back credit cards during the year, you earn cash back that you can then use for gifts.
I do this and end up with around $500 in cash back.
Then I use my credit card for gifts and use the cash back I earned as a statement credit to pay for them.

#7. Earn more on the side.
Earning extra cash is yet another way you can build up savings for Christmas.
There are a lot of options out there, but I like taking surveys the most.
You can spend 20 minutes a day taking surveys and make an extra $50 a month doing so.
You can then opt to get paid in cash or gift cards.
And if you choose gift cards, you can just gift the card to those hard to shop for people on your list.
Saving for Christmas throughout the year only works if you have the money when it comes time to shop.
To make sure you have the money come the holidays, be sure to put your savings into a dedicated savings account.
I love CIT Bank because they are easy to use and they pay one of the highest interest rates out there.
This means you will have a little extra money to spend on presents come December!

#3. Make A List Of Things You Need
A properly crafted list can help you save money on Christmas presents by allowing you to purchase only what you need.
Determine who all you shopping for and allocate a budget to each.
If possible, do some research and decide what you wish to buy each individual so that you have a clear idea.
I suggest that you have 2-3 possible options for each individual so that you quickly know what to turn to in case your first priority is not easily available.
Then make sure you take your shopping list with you when you go shopping so you know exactly what you are buying.
Also, be sure to review store hours during the holidays.
Many retailers open early and close late, giving you a lot time to shop.
For example, here are Sam's Club holiday hours.
Knowing these hours ahead of time can help you plan out your trips and maybe shop when it isn't as crowded.
I like to take a picture of the list with my phone.
This way in case I forget the paper version, I still have a copy of it when I go shopping.
Then be sure to stick to the list.
If you start buying things not on the list, you can easily overspend.
If you see a gift you think they would really enjoy, be sure to cross off one of the other gifts you were planning to purchase.
#4. Choose To Shop Online
Online shopping can help you reduce expenses in a lot of ways.
First of all, most online stores offer products at discounted rates.
In fact, many companies even offer special rates to push people to shop online.
In addition to this, online shopping has other benefits as well.
By not going to the mall, you are saving both time and money.
However, be careful about picking the right store.
You should ideally go for one that offers free shipping and promises to deliver the products on time.
Other than this, when you shop online you also don't end up spending money on food and drinks as it's common for shoppers to eat out when they step outside to shop.
This can cause your budget to go haywire, hence online shopping is considered a better option.
If you do opt to shop online, it is a must to use Rakuten and Swagbucks.
Both these sites offer cash back when you shop at your favorite retailer.
In fact, Rakuten offers a huge Black Friday sale where every store offers double cash back!
This means you are earning anywhere from 2% up to 50% cash back on your purchases.
Last season I did all of my Christmas shopping online through Rakuten on Black Friday and I walked away with over $100 in cash back!
You can sign up for Rakuten for free by clicking on the link below. New users even get a free $10 gift card!
But this doesn't mean you should overlook Swagbucks.
They too offer cash back and sometimes they offer higher cash back amounts than Rakuten.
I like to compare the two and use the one that offers me the highest cash back.
You can sign up for Swagbucks for free with the link below. New users get $5 when you sign up!

#5. Shop Discount Stores
Discount stores and dollar stores are great places to purchase stocking stuffers.
You can get a lot of smaller items for a great price.
You can also stock up on supplies too, like paper plates and some basic decorations too.
#6. Find Discounts And Special Promotions
In addition to the cash back trick above, there are still other ways to save money when shopping online.
Just about every online retailer runs promotions to cash in on the Christmas season.
Just pay attention to the promo codes listed on the website.
But you should also do an online search too.
Many times there are juicier promo codes out there.
Some stores will even allow you to stack offers.
To find these codes, just do a search for the retailer name along with "promo code" or "coupon code".
Lastly, sign up for the mailing list of stores you plan to shop at and follow them on social media.
Many times they will offer exclusive deals through these channels.
Just be sure you unsubscribe and stop following them after the holidays.
Otherwise you will get deals and be tempted to spend money you shouldn't be spending.
You should also waste no time and find all the possible discounts so that you can get a deal that you find the most appropriate.
A good option is to sign up for newsletters so that you can know of any special sales or discounts.
#7. Take Advantage Of Free Christmas Gifts
It may sound a little strange to some readers but it is possible to have Christmas without spending money.
There are a few options here.
First, is to find "Buy 1 Get 1 Free" and other such offers.
You can keep an eye out for these all year long, not just around the holidays.
Just keep a mental note of what family members enjoy and you might be able to score some free things.
Second, you can get versed in dumpster diving.
Many stores throw out brand new items all the time.
If you know what to look for and where, you can get a lot of presents for nothing.
Again, just make sure you know what the recipients like so you can focus on those items.
Finally, you can use sites like Swagbucks or Shopkick to earn free gift cards.
Then use these to pay for presents without spending any cash.
Using these tips, a joyous Christmas with no money is very possible.
#8. Use Gift Exchanges
If you participate in a gift exchange at work, like a white elephant exchange, don't focus on a gift for you.
Instead, think of the people you need to shop for.
Maybe a family member has a favorite restaurant and there is a gift card that is going around.
Try to get the gift card so you don't have to purchase it.
#9. Make Your Own Gifts
If you're a DIY expert then create inexpensive gifts for your loved ones.
When it comes to making your own gift, there are no limitations.
You can make everything from a nice dress to a sketch to a painting.
Pick something that you can do well and stick to your budget.
Many DIY ideas are cheap.
For example, a sketch can be a creative Christmas gift and only requires a piece of paper, pen, and your time.
On the other hand, a gift basket would require you to get individual items, pack everything in a basket, and wrap it.
This can turn out to be a very costly item.
So be careful when it comes to making your own gift.
There are many inexpensive gift ideas.
The key lies in being creative and staying within your financial boundary.
#10. Purchase In Bulk
Bulk buying can be a good idea if you're low on money.
Many stores offer discounts on bulk purchases.
If you see no such discounts then there's no harm in asking for a special rate.
You may be able to save up to 20% with this special trick.
However, remember that you may not have the option to return products or take advantage of other such offers if you go with this option.
This is why it is important that you consider all your options and speak in detail with the seller regarding the policies when it comes to bulk buying.
#11. Negotiate A Better Deal
Sometimes, all you have to do to get a discount is to ask for one.
Many sellers are willing to offer a discount to buyers who are brave enough to negotiate or ask for a discount.
Negotiations may not be possible when you shop online but make it a point to speak to the company regarding available offers.
They may have promotions that you may not be aware of.
Simply asking can be very helpful when you want to save money Christmas shopping.
On the other hand, your negotiation skills can turn out to be a powerful weapon when it comes to shopping at physical stores.
First, make sure you shop sales then try to negotiate a possible discount.
However, remember that not all stores offer discounts as many follow a strict fixed price policy.
There's no point in trying your luck at such a store as it will cause you to only lose time and energy.
#12. Do Not Wait For The Christmas Season
There's something unique about stepping out in the cold of December to shop for our loved ones.
The crowded streets and sparkling lights are good on the eyes but bad on the pocket.
Believe it or not, many items get expensive during the Christmas season.
The simple demand and supply phenomenon applies here.
There's more demand for everything around Christmas time.
As a result, some items may get more expensive, hence it may be a better idea to shop before the arrival of the season.
If you want to enjoy Christmas on a budget then you must follow this tip.
You may shop in November if you do not want to shop earlier.
Cyber Monday and Black Friday are good options to shop as many stores offer discounts on these days.
A major reason why some shy away from shopping in advance is due to the gifts being 'out of date' by the time Christmas arrives or not having enough space at home to keep the gifts.
You can't just leave them lying around. They need proper care.
These problems have simple solutions.
Go for an evergreen gift so that there's no risk of the item looking dated.
Secondly, you may choose a future delivery date if you have no place to keep the item.
Many online and offline stores allow buyers to choose a future delivery date.
This option can turn out to be very useful when you go holiday shopping.
Finally, ask about the return policy.
Many retailers extend their return period around the holidays.
In most cases, you have until January 31 to return items bought around the end of the year.
The catch is that each store determines when they enact this return policy.
So be sure to ask before you shop.
#13. Recycle Whatever You Can Recycle
Recycling can be a good way to lower costs and enjoy Christmas on a budget.
You cannot recycle everything but some items can be recycled easily including wrapping paper.
While it does not cost a lot, you should still not neglect it as every penny counts when it comes to saving.
Check out this detailed guide on how to recycle Christmas wrapping paper.
#14. Buy After The Holidays
Once Christmas is over, clearance sales start on all Christmas related supplies and decorations.
This is a perfect time to buy wrapping paper and other decorations you need.
Just make sure to make a note of the things you need so you don't overspend.
Christmas On A Budget Tips
As important as the Christmas tips are that I outlined above, you still need to know some general tips when you are out shopping.
It is way too easy to get caught up in the season and overspend.
Check out some simple Christmas tips to save money on presents:
Research Before You Shop: Check online, visit multiple stores, talk to friends, and find as much information as you can regarding discounts and promotions before you make a purchase so that you don't waste a single opportunity to lower costs.
Buy With The Buyer In Mind: If possible, pick a gift keeping the buyer in mind. This may often be a bit difficult if you're considering discounted or free Christmas gifts but a bit of hard work can help you find low cost gifts suitable for the recipient.
Don't Buy What You Don't Need: Do not splurge and only buy what you need to buy. Stick to the checklist, look for cheap Christmas presents, and never go above your budget.
Do Not Buy Stuff For Yourself: It is too easy to get caught up in the shopping process and start buying things for yourself. Work hard to limit this, otherwise you could be in for a nasty surprise when you get your next credit card or bank statement!
Wrapping Up
If you follow the tips outlined in this post, you can have a great Christmas on a budget.
If you do a little planning, you can save money on Christmas gifts and you might even be able to find free Christmas gifts.
The bottom line is even if you have no money for Christmas gifts, you can still have a wonderful holiday season.
Gift giving shouldn't add stress to your life.
Make it a point to enjoy the holiday season first and make exchanging gifts an added bonus.