THIS POST MAY CONTAIN AFFILIATE LINKS. PLEASE SEE MY DISCLOSURES FOR MORE INFORMATION
One of the more common dental problems that many people face is the loss of their teeth.
Fortunately, there are many artificial solutions that you can use to have your teeth replaced.
They include dentures, dental implants, and dental bridges.
Dental implants are the most naturally functioning, looking and longest-lasting solution to replace missing teeth.
However, dental implants are quite expensive to get, and because of this, most people find it challenging to afford them.
Fortunately, there are a few ways that make it possible for you to afford dental implants at an affordable cost.
In this post, I will highlight 17 ways to save money on dental implants.
17 Ways To Afford Dental Implants
What Is The Cost Of Dental Implants?
Before we get into the various ways you can save money on dental implants, we first need to discuss the costs.
The reason this is important is because you might find a dentist or oral surgeon willing to do the work for a fraction of the cost of other dentists.
While the smaller cost sounds great, remember there is always a tradeoff.
You might be given cheap implants that do not hold up over time.
As result, your overall costs would be more than if you simply went with a trustworthy dentist with higher prices.
With that said, the average cost of dental implants is between $3,000 and $5,000.
This is for a single implant and includes the cost of the post, abutment, and the dental crown.
There will be additional costs for CT scans or x-rays, bone grafting, and tooth extraction.
In total, you are looking at a total cost of $5,000 and $10,000.
Because of this, it is no wonder why people are looking for ways to reduce this cost or for cheaper alternatives.
#1. Review Your Insurance Coverage
Using your insurance to cover dental implant cost is an excellent way of reducing your bill and getting less expensive but high-quality dental implants.
Unfortunately, most insurance companies do not have dental implants included in their insurance plans.
This is because they classify dental implants as a cosmetic procedure and not a dental procedure.
Luckily, some health insurance companies now incorporate similar but relatively cheaper procedures, such as partial dentures or bridges.
If you decide that implants are the best solution for you, be sure to talk to your dental insurance provider.
While they will not cover the cost of the entire procedure, many will offer partial coverage of the total cost of installing dental implants.
And getting something covered is better than nothing.
#2. Look Into Discount Dental Plans
Discount dental plans are another great way of reducing the cost of installing dental implants, and they are membership-based.
The patient pays monthly or annual fees to receive dental care discounts in a range of 10% to 60% depending on the terms of the discount dental plan.
The general requirement for dental patients using this plan to reduce the implant's medical cost is to use affiliate dentists who are part of the plan's network.
The discounts are beneficial as they can help reduce the medical bill of installing dental implants by hundreds of dollars or in some cases, thousands of dollars.
#3. Consider In-House Payment Plans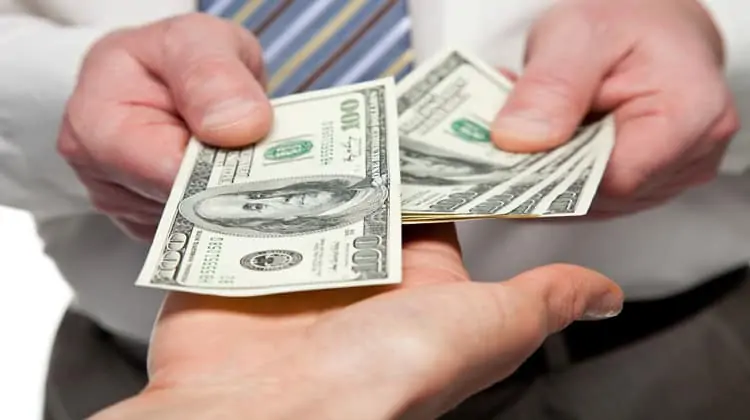 This is a popular financing option that many people overlook.
You can reduce the cost of getting dental implants is by taking advantage of many dentist's in-house monthly payment plans.
They are advantageous as they are relatively cheaper as compared to loans and are easier to set up.
This monthly payment plan requires the patient to cover the entire implant installation cost by making small payments towards their balance.
#4. Use Dental Loans
Another excellent way to fund your dental implant cost where you do not have the money to pay for them in full is by taking a dental loan.
If you qualify for dental financing and get approved, you can repay the amount loaned to you at a small interest rate over time until it is paid in full.
However, before choosing this method, it is important to understand the terms of the loan.
Ensure that the loan does not have a high interest rate and that you can pay back the loaned amount in time.
#5. Look Beyond Your Local Area
Different geographical regions have different rates of installing dental implants, and patients can take advantage of these and get dental implants at a much lower cost.
For this method to work out effectively, you will have to consider a large geographical area.
It is especially true for people living in urban centers and larger cities.
Since dentists operating and living in cities and urban centers have a relatively higher living cost, their services are quite expensive.
As a patient, finding other dentists in smaller towns can significantly decrease the amount you will have to pay to get your dental implants.
#6. Travel Abroad
Dental tourism is another excellent way to get high-quality and affordable dental implants at a cheaper cost.
Many developing countries offer dental implant installation at a more reasonable price than it would cost you in the United States.
However, before deciding to use this method to get cheaper dental implants, you should be extremely cautious and conduct your due diligence first.
Ensure that you choose a dental hospital with many positive reviews from satisfied customers and one that is properly licensed and certified by the local government.
In addition, it would be best to research the dentist's reputation to ensure that you can fully trust them to carry out the process ethically and professionally.
#7. Take Out A Personal Loan
While not ideal, one way to afford costly dental procedures is through a personal loan.
The reason I suggest this over a credit card is because of the interest rate.
Many times you can get a personal loan for a lower interest rate than credit cards.
And since it has a defined payback period, you don't risk it turning into a debt that takes you 20 years to pay off.
#8. Use Credit Cards
This option isn't ideal for the reason I laid out above.
But if you have an offer for a 0% balance transfer or can get a special promotional rate on your credit card, this could be an option.
The key though is to make sure you pay off the balance before the promotional rate ends.
Otherwise you are looking at paying a hefty amount of interest charges.
If this option interests you, click on the link below to find current 0% balance transfer offer credit cards.
#9. Ask For A Cash Discount
Cash is king and many places will offer a discount if you pay in cash.
This includes dental offices.
Since it is a hassle to go through insurance and wait for the reimbursement, dental offices are very happy to deal with cash.
So if you have the cash on hand, ask if your dentist will give you a discount for paying this way.
While you won't save 50% on the procedure, you might be surprised at how much they will knock off the bill.
#10. Talk With Your Dentist
Another option is to simply talk with your dentist.
Be honest and tell them you know the importance of the procedure but money is tight.
They might be able to do something temporarily that will allow you allow you to live your normal life while you get the funds together for the dental implants.
And this temporary solution might even be fully covered by your insurance.
Just make sure you fully talk things through.
The last thing you want to do is spend money on a temporary fix that ends up costing you more money in the long run by needing a more expensive procedure.
#11. Comparison Shop
To get high-quality dental implants at an affordable cost, you need to get quotes from different dentists and dental surgeons.
When researching the price, ask for the dentist's comprehensive breakdown of the estimated cost of all the fees.
This includes consultations, surgery, anesthesia, implant materials, imaging (CT scans or x-rays), modeling, as well as any other additional procedures like bone grafts and sinus lifts.
Doing this will help you determine where you can get a high-quality implant service at an affordable cost.
However, be careful, especially with the extra cheap services as they may not be high-quality, and you may end up getting disappointed.
For example, most dentists use titanium or zirconium fore the implants.
These materials will last a long time.
You want to ask any dentist you are considering what materials they will use so you can make an apples to apples comparison.
#12. Look Into Dental Schools
Another option to get cheap and high-quality dental implants is by taking part in a school of dentistry's dental implant programs or clinic.
These programs are beneficial to both parties.
Recent dentist graduates get more hands-on experience by practicing their dental skills on real patients under experienced dental surgeons or dentists' supervision and assistance.
The patients benefit as the dental implant services are cheap or may at times be free.
However, most schools only incorporate low-income individuals in their programs, and they often have a wait list.
It can be inconvenient for you to get cheap dental implants through this method as the treatment is usually during regular working hours.
Nonetheless, if you are patient, you will get rewarded by saving some hundreds if not thousands of dollars.
#13. Reach Out To Charitable Organizations And Dental Societies
If you seek to have cheap and high-quality dental implants, this may be a great way to achieve that.
Many non-profit charitable organizations and dental societies offer patients financial assistance with affordable or free dental implants for low-income individuals.
Some of these organizations and societies even provide free care for some patients that fall under specific categories such as children, women, people with disabilities, or domestic violence victims.
One nationwide nonprofit is Dental Lifeline Network.
They have over 15,000 volunteer dentists that offer dental work including exams, cleanings, and crowns, bridges, and implants.
With locations in all 50 states, there is no need to travel great distances for dental care.
You can click here to find a location near you.
Understand that even though they have locations throughout the United States, there is typically a waiting period before you can get treatment.
#14. Seek Government Assistance
If you are on Medicaid, your state might provide dental coverage for you.
However, most states do not provide comprehensive dental care for adults, only children.
With that said, you should still inquire just to be certain.
Additionally, you might be able to purchase private coverage that includes dental care.
Finally, if you are a veteran, the VA may offer benefits that can help with the cost as well.
#15. Use Your FSA Or HSA Account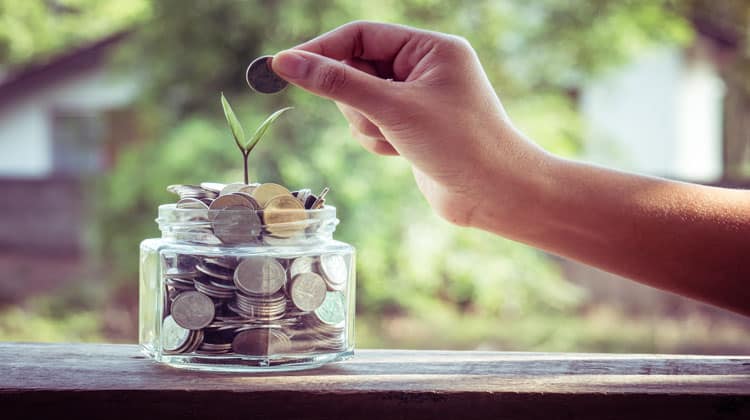 Another option to help cover the cost of the procedure is to use the money in your flexible spending account (FSA), health savings account (HSA), or Health Reimbursement Account (HRA).
This assumes you are not getting them strictly for cosmetic purposes.
When you use these types of accounts, you are saving money by avoiding income tax when you contribute the money to the plan, and when you withdraw the money, it is tax free.
If your dentist tells you that implants are in your future, you can start saving in these accounts early, so you have the money to pay for the procedure.
The only catch is with an FSA. You have to use the money in the account the year you contribute it.
So if you don't get implants the same year you contribute money, it is not recommended to save the money in this account because you will lose it.
Instead, you should put the money into an HSA where you can carry the money you saved forward until the year in which you need it.
#16. Understand The Alternatives
When replacing extracted or missing teeth, the main alternatives to dental implants are partial dentures and bridges.
Bridges are considered a cheaper solution to dental implants, especially where some viable abutment teeth can support the crown bridge.
Dental bridges are not as durable as dental implants, and they last for an average of 15 years, provided you take good care of them.
Bridges do not require constant removal for cleaning as it is the case with full or partial-mouth dentures as the dentist bonds them to viable abutment teeth.
The main disadvantage with dental bridges is that the bone under the artificial tooth supporting the dental bridge eventually atrophies over time, leading to the bridge and crown's failure.
Dentures are not the best option as they require to be carefully managed and constant replacement.
#17. Consider A Fundraising Campaign
Setting up a fundraising campaign is another way of making the installation of dental implants affordable.
Some websites, such as GoFundMe.com or Indiegogo.com, can help you kick start your fundraising campaign and raise money to help with your dental health issue.
After setting up a page and writing a detailed explanation that is genuine, you can send the link to local churches, co-workers, friends, family, or any online community that you are part of and ask them to help you raise funds for your dental implant installation.
Wrapping Up
If you are missing one or many teeth, it is crucial to replace them.
Teeth replacement is vital for your oral health, and it promotes your overall health and wellbeing.
Besides, there is the aesthetic factor associated with replacing lost teeth, which may boost your mental health.
Most dentists recommend replacing your lost tooth or teeth with implants.
Implants are the closest artificial option to natural teeth as they replace your missing tooth's roots.
If it is possible to have implants replace your missing teeth, you should do so as they are the best option.
The problem is that dental implants are quite expensive, and most people cannot afford them.
However, if you follow the above options, you will get dental implants at a subsidized cost and permanently replace your missing teeth.