THIS POST MAY CONTAIN AFFILIATE LINKS. PLEASE SEE MY DISCLOSURES FOR MORE INFORMATION
As hard as it is dealing with the loss of a loved one, you also have the responsibility of giving them a proper burial.
If you are lucky, after settling the estate of the person, there is money left over to cover funeral expenses.
Sadly though, many people end up passing away with nothing and their heirs are left to cover the bills when it comes to funeral planning.
In some cases, the heirs don't have the money to pay for a burial either.
What are your options in this case?
In this post, I share with you 14 ways to bury someone with no money.
After reading through the options listed here, you will have a solid idea of how to properly lay your loved one to rest.
14 Ideas To Bury Someone With No Money
#1. Turn To Family And Friends For Help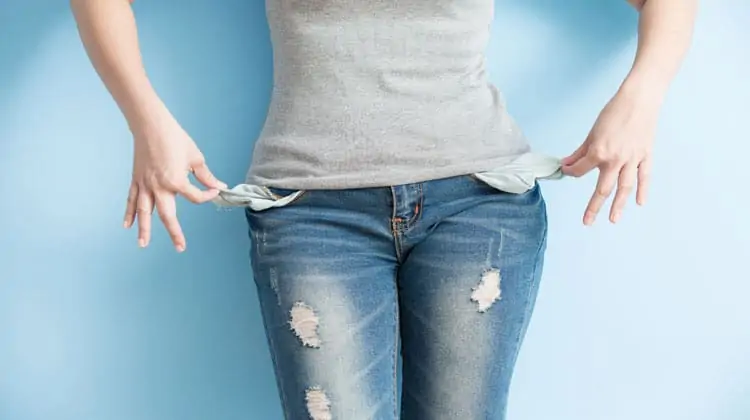 The first thing to do is to ask for help from anyone who can give you a hand.
This is especially true when you do not know how to bury someone with no money.
Of course, this could include siblings that you do not like or approve of.
But facing funeral costs is not an easy task, seeing as how a basic funeral will cost you between $6,000 and $12,000.
So, asking for help is highly recommended.
Reach out to immediate and extended family members as well as close friends.
If you can have enough people chip in a small amount, you can offset some of the funeral costs.
Then you might be able to use some of the other ideas listed below to lower to the cost even more.
#2. Skip A Funeral Service
A good amount of the burial expenses you will encounter come from the memorial service.
Instead of using a funeral home for this, you could opt to completely skip the service.
This is the ideal case if loved ones are from out of town and are not interested in traveling.
Another option would be to have a basic service at your home or another family member's home.
#3. Have A Direct Burial
A direct burial is when the body is buried shortly after death, in a simple container.
This eliminates two major costs, the cost of embalming and price of a coffin.
There is no viewing, funeral service, or memorial service.
In fact, this is usually one of the cheapest ways to bury someone.
#4. Have A Direct Cremation
A direct cremation is the same thing as the above point, only instead of burying the body, you cremate the body.
Because this happens quickly after their passing, you can bypass the funeral home completely, lowering your costs substantially.
You will be given the cremated remains in a basic container to keep or dispose of as you see fit.
#5. Request State Direct Financial Aid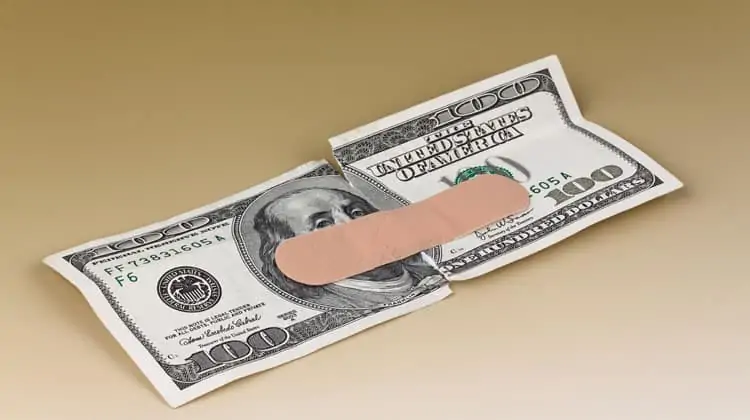 Some states cover various expenses and services.
For instance, Colorado provides low-income citizens with a Burial Assistance Program.
Sometimes, these programs cover burial or cremation costs only.
But they represent your next best alternative.
As you might have guessed, eligibility requirements apply.
Some states may require the total cost to be within a fixed range as well.
Then again, you might have to follow a strict procedure for the county to process the application.
Often, the time frame for receiving burial benefits is not long.
But you should contact your state's Department of Human Services as soon as possible.
#6. Contact Consumer Associations In Your Area
If your state does not provide financial assistance, another option is to search for non-profit organizations and consumer associations.
Most likely, you will find one that can help you.
For one thing, these organizations offer support and guidance.
The staff can give you ideas so you will not have to reinvent the wheel.
Sometimes, they point out how you can reach out to the Social Security Administration and receive a death benefit.
Or they might tell you about other associations that offer free services to help with the costs.
Most nonprofit organizations will inform you of your rights and options.
On top of that, they might share tips so you will not get buried in debt.
Of course, some organizations ask for a small fee as a contribution in return.
But these fees are just pocket money in comparison with what you will save.
#7. Look Into The Deceased Person's Assets
If you are the sole heir, you might want to check whether the deceased had any of the following for financial help with the burial:
Life insurance policy. In detail, life insurance includes several types of contracts. Some contracts trigger payment when acute critical illness occurs. Other products involve savings, premiums, and death benefits.
Burial insurance. This is along the same lines of life insurance, but some people specifically buy it to cover the costs associated with their death.
Properties. The entire estate might add up to more than you expect. Even though you might not uncover secret bank accounts, the belongings might be enough.
Personal records. When the deceased leaves no will, you need to go through diaries, notebooks, PC folders, and smartphones.
Any money you can get from these assets is a great way to help cover the costs of a burial.
#8. Contact The County Medical Examiner's Office
The legal next of kin can always contact the county medical examiner or coroner for information and directions.
Then, you can ask how to handle the deceased's body.
Usually, you need to sign a release form.
After the paperwork is done, the County should take care of everything else.
In this case, there will be no burial rite as cremation is the preferred method of disposal.
But you might provide a funerary urn to collect the ashes.
While you might not receive emotional support, this option should not bring you any financial burden.
#9. Donate The Body To Science
Medical schools need to educate medical students.
So, these institutions will accept body and organ donation.
As you have probably figure out, donations are pre-arranged.
Plus, you still need to pay for a death certificate and, often, transportation.
But in some instances, you can donate a body after death.
Usually, the latter case involves the whole family.
Before you can donate the deceased's body, you will have to fill in many forms.
Then, the medical school still has to accept the donation.
In fact, the school can reject a donation.
Especially in the case of infectious diseases and extensive damages.
#10. Apply For Reimbursement Of The Funeral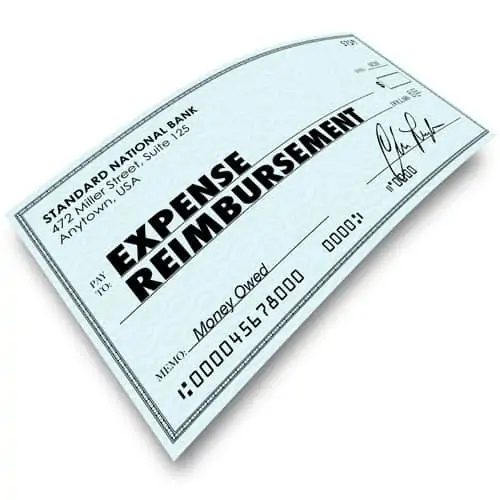 If you loved one passed away during an emergency, the government might pay for the funeral costs.
All you need to do is ask Federal Emergency Management Agency (FEMA) by registering for individual assistance.
FEMA provides assistance for disaster victims and related funeral expenses.
But apart from that, you might get a reimbursement in other ways.
For example, by contacting a lawyer.
A lawyer might be necessary for getting hold of a deceased partner's separate estate.
In some instances, you might need legal assistance.
And because you are looking for ways on how to bury someone with no money, you might think this would not apply to you.
But free legal help such as pro bono programs is also available.
#11. Email Several Funeral Homes
You should browse online for several funeral homes.
Request free quotes by email and negotiate the prices.
You could knock some costs down by doing this, making the funeral more affordable.
Alternatively, you could be honest with the funeral homes.
Explain your loved one passed away with nothing to their name and you need a basic service.
They might have a special unadvertised rate for these situations.
Or they might be able to refer to you another funeral home or local service that can assist you.
#12. Crowdfund The Burial
Social media gives you the tools to collect money for the burial.
By the same token, some sites allow you to set up a crowdfunding project.
Then, you can use your online channels to spread the link for the deceased funeral fund.
Of course, this solution works best for popular deceased people.
But it costs you nothing and it is still worth attempting.
#13. Arrange A Home Funeral
Not everyone knows that you can conduct the funeral on your own property.
Even though you still need to pay for the death certificate, you can save on everything else.
Each state has precise laws about home funerals.
But in many cases, you can lower the final cost below $300.
At the same time, you can arrange unique rituals for a more therapeutic farewell.
#14. Use Credit Cards
Ideally, I wouldn't list this option as it doesn't make sense to go into credit card debt for a funeral.
But some people who have no other option might insist on a proper funeral.
If you go this route, I encourage you to stick to an affordable funeral and not go over the top.
If you cannot pay off the credit card quickly, consider consolidating it into a personal loan so you can get a lower interest rate to save money.
With that said, I still encourage you to consider the other options first.
Wrapping Up
There are 14 options to help you cover the cost of the funeral when you have no money.
None of them are ideal, but they are better than taking out a loan and going into debt.
During this difficult time, the best solution is to be patient and call multiple funeral homes in your area as well as non-profits.
Gather as much information as possible as to the options you have and then make the best choice based on what you have learned.